MuralFest is a festival in Kosovo aiming at the creation of huge artwork on walls, so-called murals. It kicked off in 2015 and counts its 6th edition in 2021. Every year, there is a different topic that the murals revolve around. So far freedom of movement, environment protection, anti-corruption, tolerance, change, and home have been the headlines.
Even though the base is in Ferizaj, there have been murals done in other cities of Kosovo too, such as in Prizren, Gjakova, Prishtina, Kamenica, etc.
"The idea for creating MuralFest resulted in inspiration from the mural of the waiter which takes place in the city of Ferizaj. Our city was always known through this mural."- tells the art director of MuralFest, Pranvera Sylejmani.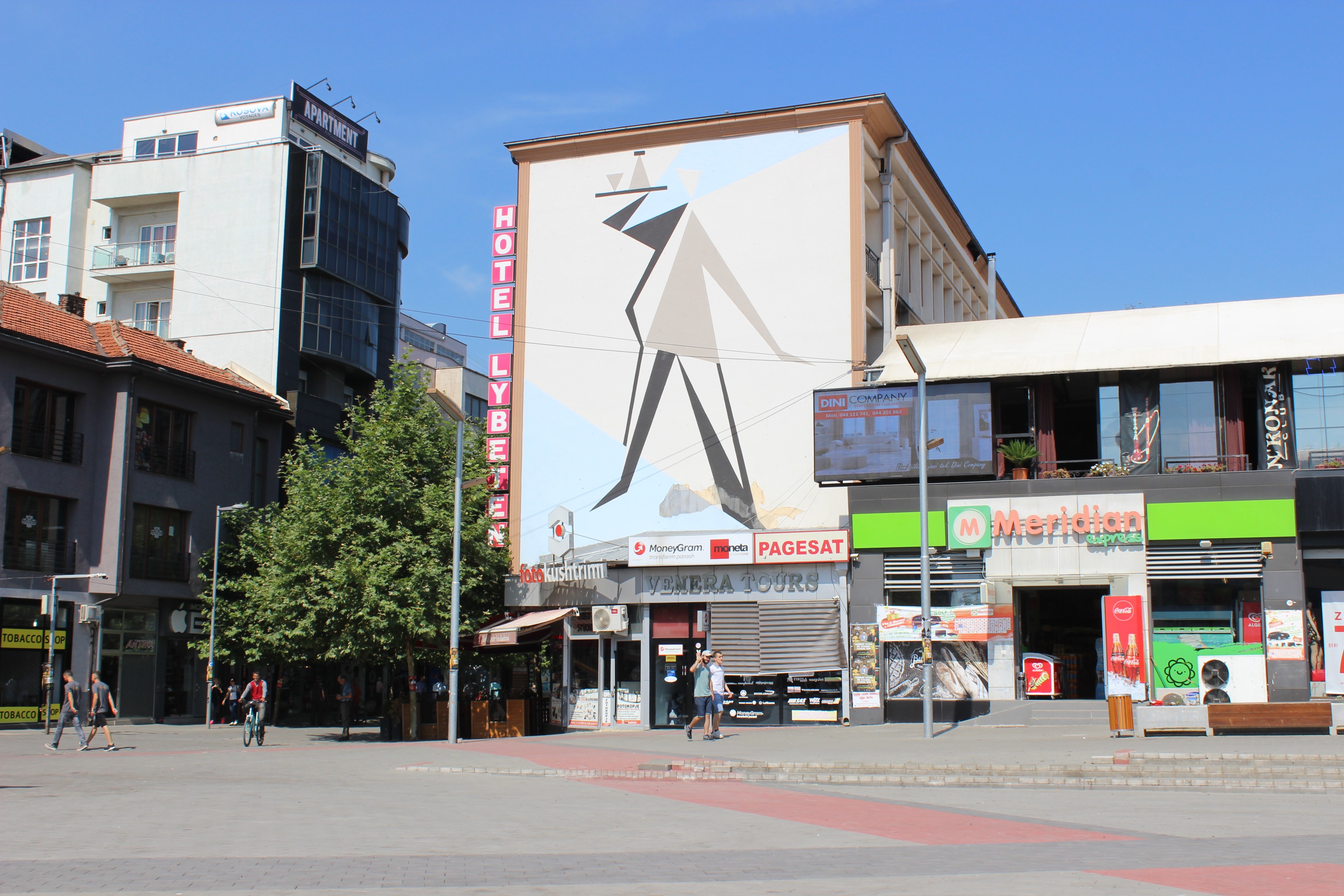 The mural of the waiter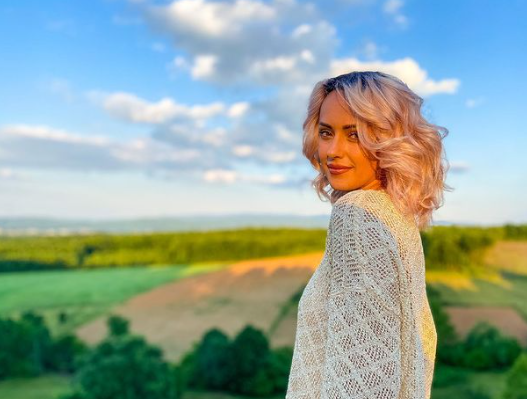 Pranvera Sylejmani
The mission of MuralFest is to promote art and culture in the country, using art as a tool to raise awareness for different causes that concern society. They want to make the city of Ferizaj an urban gallery and at the same time increase tourism.
The foundation of MuralFest was only by women, and even now after six years of work, the majority of the team consists of women because their interest is bigger.
While their team works all year choosing the walls, the artists, and the topic, the minimum seven days when the actual festival is happening are the most intense ones.
In 2015 MuralFest started off only with local artists. Today there are both local and international artists participating. "Every artist that works with us has to dedicate a day to the youngsters, to keep a workshop and share their experience with them," says Sylejmani.
She says that they have a group of young volunteers that they call 'Artivists', most of them are students of art in high school or university. This year, the team consists of 70 youngsters, 40 of them are actively engaged.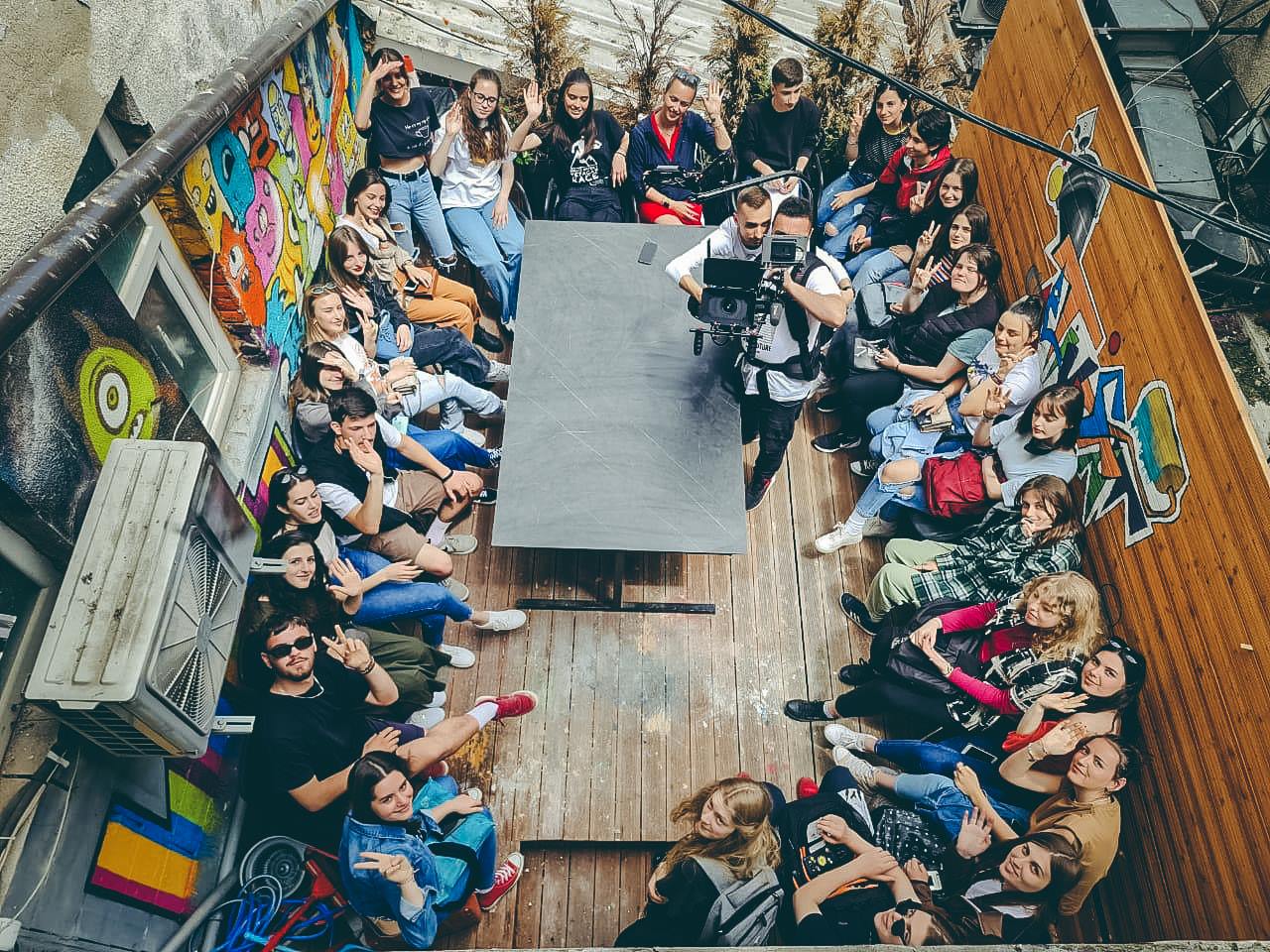 Artivists
A mural of a little girl behind her window, with a drawing on her hand that wrote "I miss school", with a teddy bear and mask on was the one that made it to British media, Telegraph.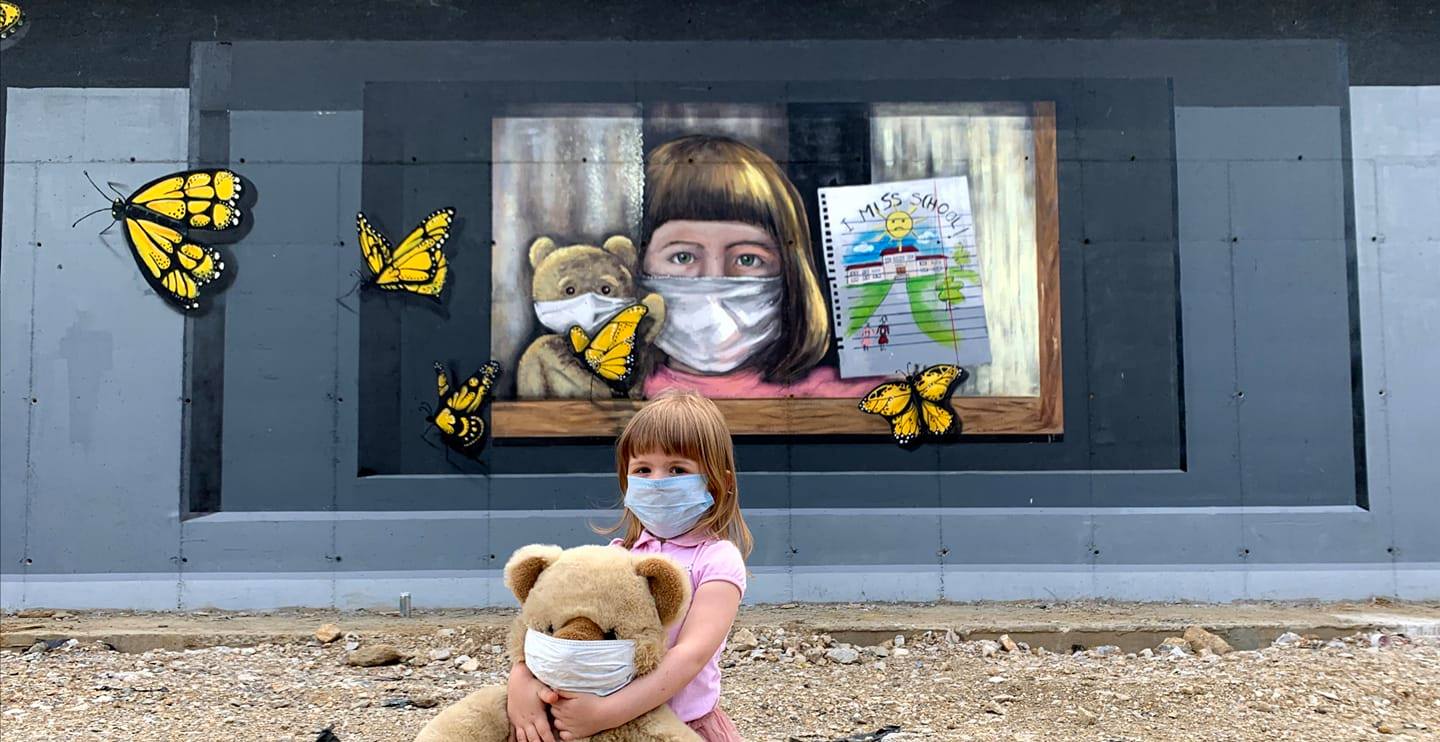 Quarantine artwork "I miss school" | Bardha Goga Photographer
Sylejmani told us how this story started: "Last year when we were quarantined, the executive producer Lebibe Topalli took the initiative to paint a mural with a message that fits perfectly with the pandemic… There was an interest of the media, we didn't expect for it to be this big, but we were very happy about it".
The mural of the Kosovan-English singer Rita Ora wearing traditional Albanian clothes got that much attention too, she reposted it and everyone seemed to love it.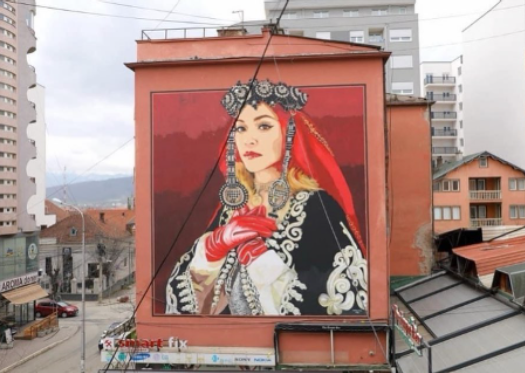 Our Rita | Bardha Goga Photographer
"It's a big challenge. It's not the same as when, we, painters work in our own atelier, but it's a public responsibility. This is something else, plus the issue of risk because we work on really big surfaces."
Even though it's not easy and takes a lot of hard work, the murals definitely gave a new look to the city and contributed a lot to the culture.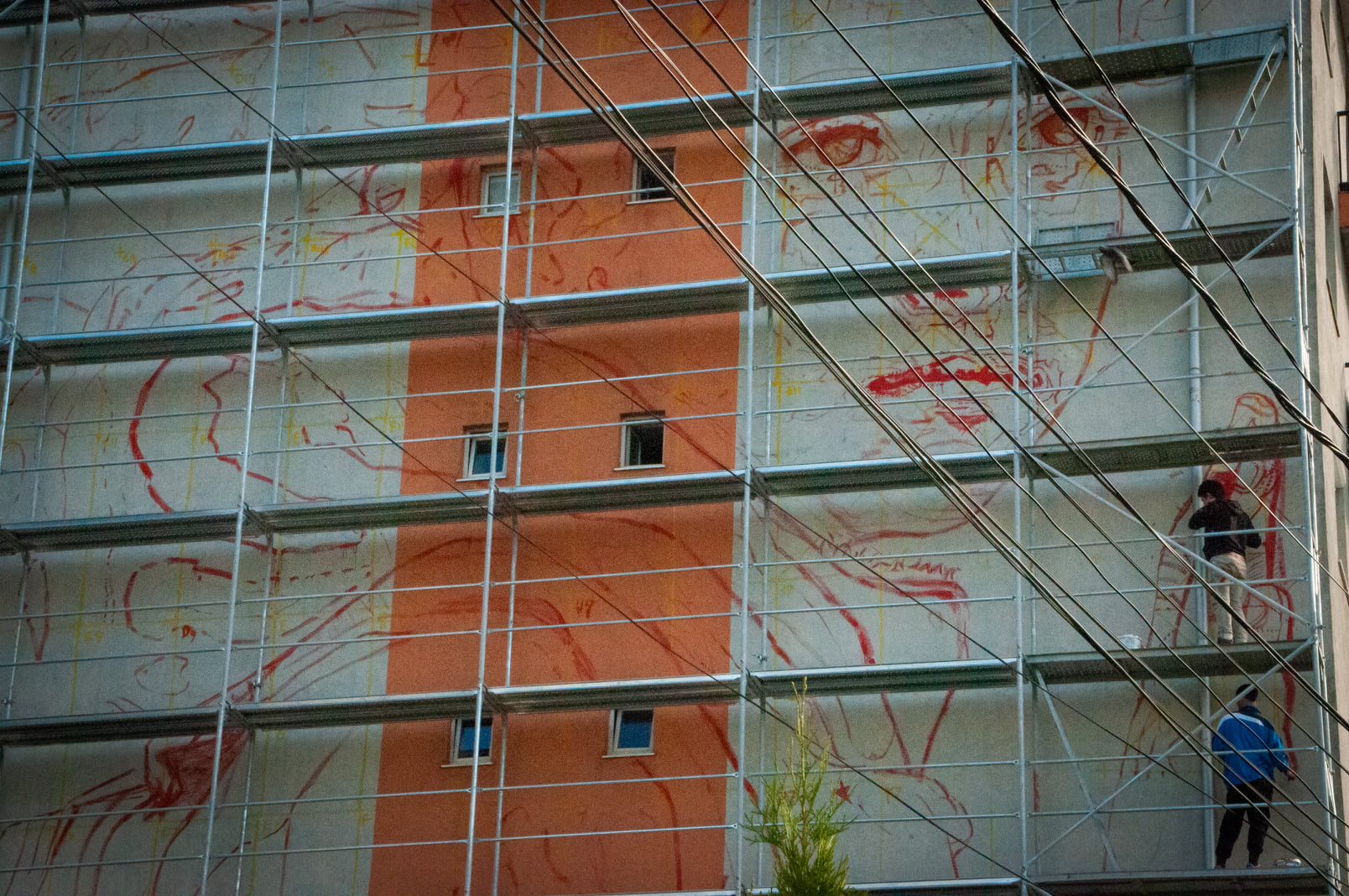 Photography by Donit Avdyli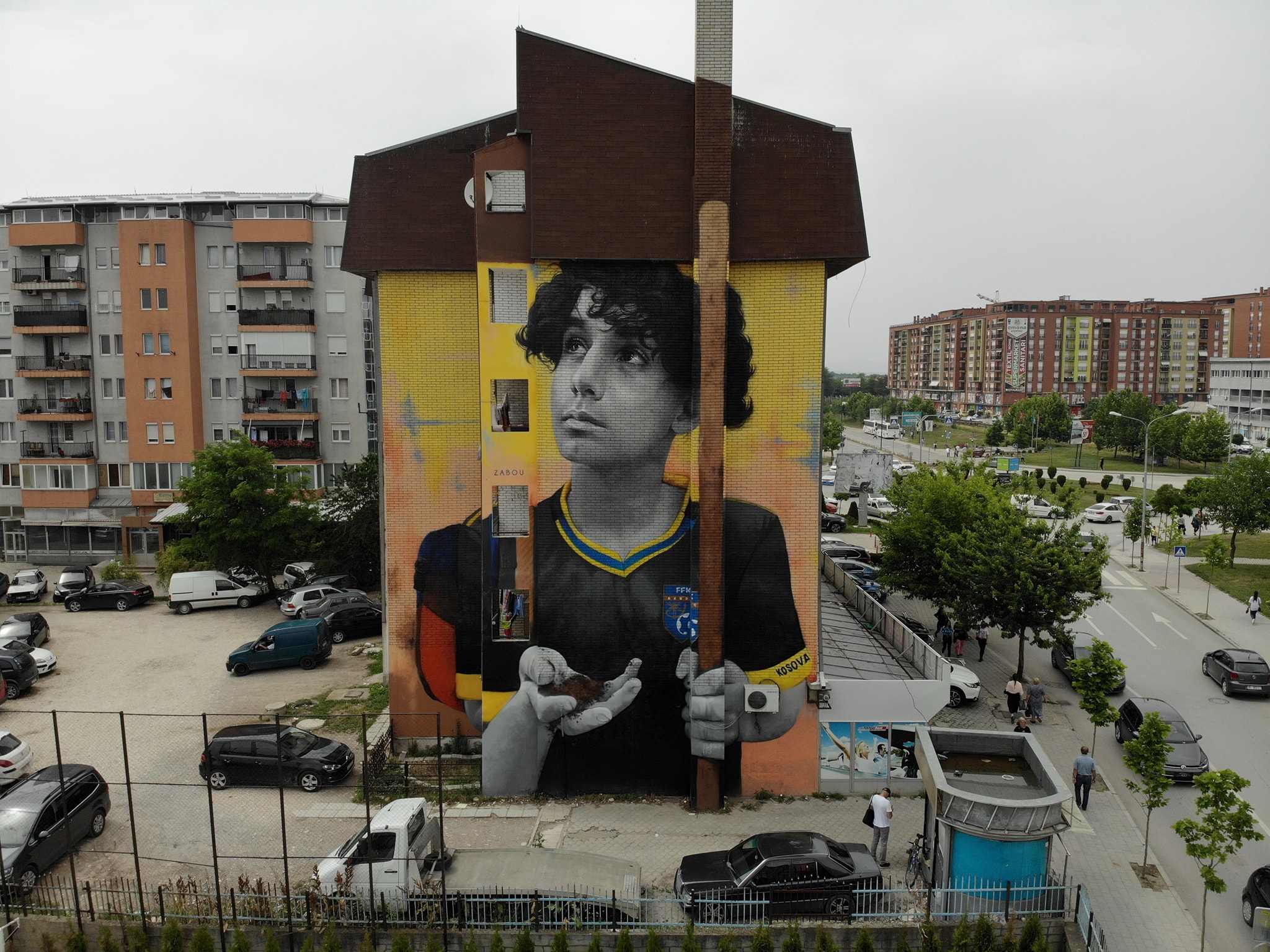 BACK HOME | Photography by Kenzo Records
FEATURED IMAGES FOR THIS ARTICLE

Pranvera's picture and "Our Rita" is taken from Pranvera's Facebook account.
---