"Science is superior", is the motto of the two young women, Srna Majstorovic and Bojana Aleksova. Although they feel that the work of scientists is not often valued in North Macedonia, they still strive to open new horizons through research in physical geography and molecular biology - a very rare focus for young people. But why are they actually doing this?
Many more investments are needed to facilitate the study of future scientists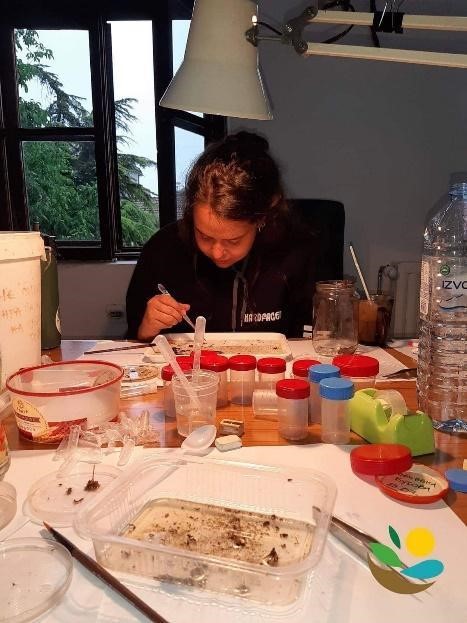 22-year-old Srna Majstorovic from the Association of Young Biologists "Biologist" is engaged in the study of insects and the molecular basis of biological activity in and between cells. Srna says that she simply has the inner urge to explore what has not been explored so far, to return it to nature in a way that fulfills her.
"Few young people choose to engage in such research. They are not stimulated to pursue science. Our community is full of nature that waits to be discovered, but there are not sufficient funds from the public institutions", Srna told us.
She says that the scientific equipment at her faculty is more than 30 years old and that much investment is needed to facilitate the study of future scientists.
"The institutes and the departments of the faculty should award grants every year which will provide more students with a chance to do something of their own and to realize challenges at the age when they are allowed to make mistakes. NGOs are the ones who maintain the spirit of the students in such a situation. I was personally helped by the Macedonian Ecological Society and the Scout Association of Macedonia, where I gained the knowledge I needed", Srna explains.
25-year-old Bojana Aleksova is a researcher at the Association of Young Geographers "Naturalist". Geohazards, geodiversity, geotourism are some of the areas that are a challenge for her research. She was inspired by science already before she started studying geography, and her studies motivated her even more for research in the field of physical geography.
Bojana also says that sciences have great potential in North Macedonia, but that the government needs to invest much more by supporting research, field activities, projects, publishing papers, conferences. She believes that more young people will be able to establish themselves as researchers by opening more scientific centers.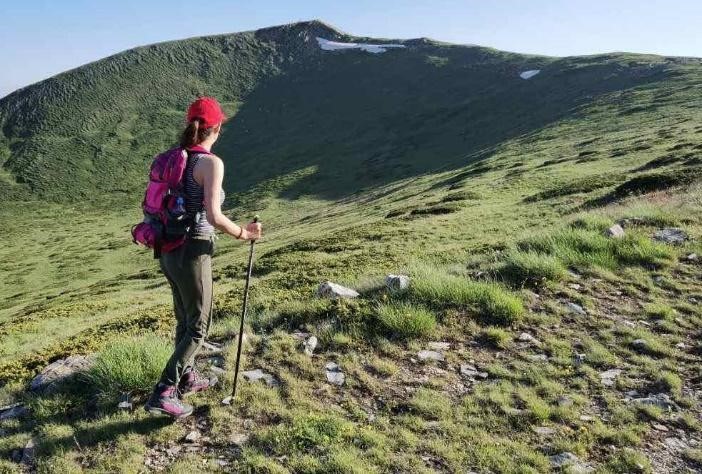 "If more finances are invested, there will be greater motivation and security among young people who want to deal with science. Ideas should be more valued and rewarded accordingly", Bojana explains.
Many masters and doctors of science, but only few of them deal with scientific research
Srna and Bojana believe that it will be much easier to achieve results and create something relevant for the local and global community with the rise of technology and the development of science. They say that although the number of young people who obtain master's and doctoral degrees is increasing, only few of them continue to pursue a path of science and research.
"The criteria for completing master and doctoral studies should be stricter because not all young people have abilities to be scientists, nor they want to research and contribute to a scientific discipline. The titles of Master or Doctor of Science should serve for advancement in the sciences, not in the government institutions", Bojana argues.
"Due to the problems we face, such as climate change, most important is to support environmental science and start concrete activities. Young people are aware of that and therefore, according to some statistics, the number of scientists in Macedonia, especially women, has not only grown but is also leading in the region. However, in this society having a master's thesis or doctorate is only hope that it will set you apart from the crowd and your quality will be noticed. But, unfortunately, a political party's membership card always wins", Srna adds to her colleague's remark.
According to the Statistical Office of North Macedonia, 844 young people up to the age of 29 finished master studies last year, of which 260 in natural and technical sciences and 584 in social sciences and humanities. The title of Doctor of Science was awarded to 11 young people up to the age of 29, of which eight in social sciences and three in natural sciences.
If all these young people decide to continue to deal with science, the Ministry of Education and Science of North Macedonia provided only 7.300 euros for scientific research work and all scientific institutes throughout the last year. That is insignificant funds for stimulating young people like Srna and Bojana to pursue science as well as for the great importance of science for society development.
Аuthor: Misko Livrinski, student of journalism at the Faculty of Law - Skopje
---