Student days can be interesting, but also stressful, especially when you decide to study outside of your community. It is an increasingly common situation for young people to go abroad to get an education, and such students have to get used to the new culture and the people around them, but at the same time achieve certain results at their university. One of these cases is the chance to study in Hungary, which provides the opportunity for all the societies of the Western Balkans.
A student from Montenegro, Mina Vidaković, is studying International Relations in Budapest. She is now in her third year of Bachelor studies and states that she always knew that this would be her path after high school.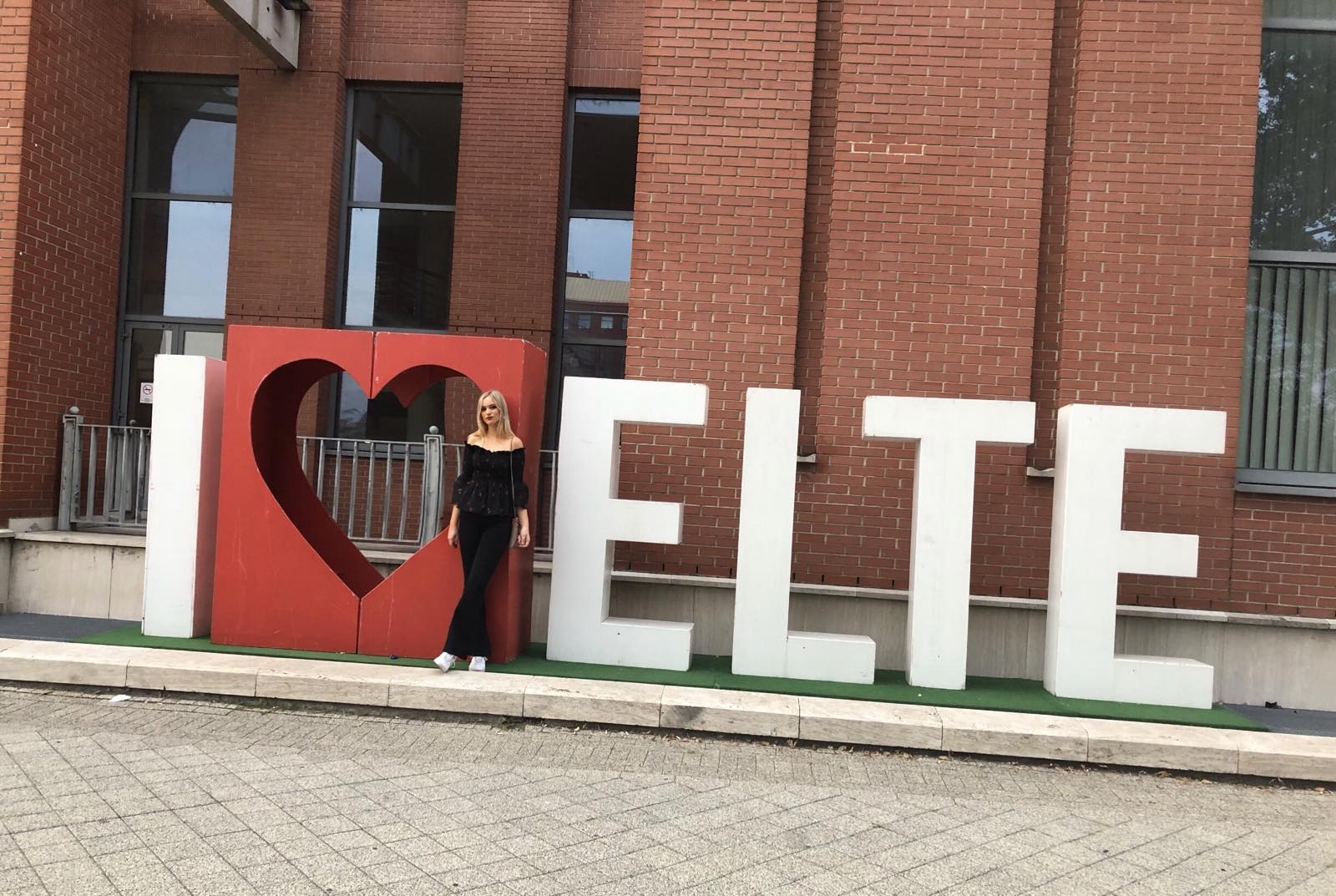 "I wanted to perceive other cultures, to see whether I am capable of sort of 'blending in' with the new community, while still preserving my Montenegrin identity, and finally to broaden my horizons. Then, the final year of high school came, and one of my close friends informed me that Hungary included Montenegro in its scholarship program. I decided to apply, although to be very honest, Hungary never crossed my mind when considering places to study in", the interlocutor points out.
For her, University in Budapest has presented a "new way" of studying, thinking, reasoning, and concluding. She is also enriched by a vast number of new friendships, cultures, and places.
Although being significantly different from Montenegro, whether we talk about people's mentality, food, or language, it still has a great advantage if we consider how close it is to Montenegro. Small distance helped her a lot, especially during the first semester, when she still had not gotten all of her documents, including medical insurance.
"However, distance is not the only advantage – huge numbers of people from the whole Balkan are living in Hungary, and celebrating together our holidays, and keeping our traditions, makes it even more special to each one of us. Of course, there are international people who are likewise open-minded, curious about our cultures, who I am absolutely grateful I have as friends because the feeling of knowing people from different parts of the world is priceless", this student claims.
When we talk about the university education system, it is rather similar to Montenegrin. However, there are a few differences. The first one is the grading system, which unlike Montenegrin (which goes from 5-10), includes grades from 1-5. Our interlocutor says that this could be an issue when translating diplomas back home. The second one is practical courses, which are obligatory in this University.
Finally, she highlights communication between professors and students. Her opinion is that the channel of communication in Montenegro is certainly a lot more formal, where students and professors are in a sort of "hierarchy", whereas, in Hungary, professors are more engaged in students' opinions, perspectives and ideas. Lectures, although planned, could take different turns and could be easily switched, if the students are majorly interested in a particular topic. She states at the end that both systems, having a lot of similarities, but also differences, work perfectly in both ways.
"We are used to a rather strict, a planned system of education in Montenegro, however, trying to include some of the practical courses, where professors could engage students more, and where students could use their knowledge, rather than learning lectures from the books by heart, would be beneficial in Montenegro", Vidaković said.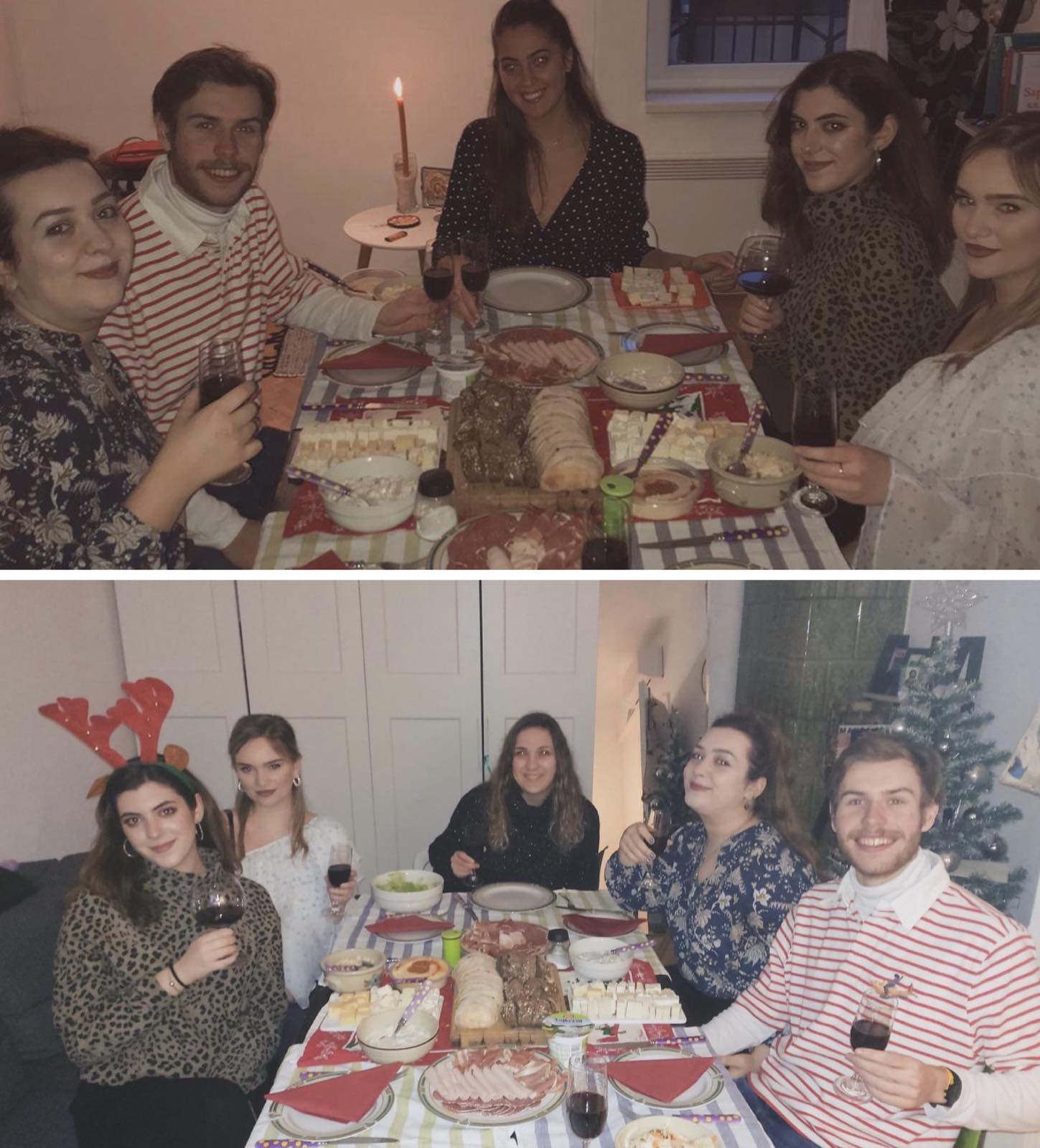 If she could describe social life in Hungary in one word, it would be - hectic. Social life includes more people than in Montenegro, which is understandable comparing the population size of these two places. Other than that, it includes two totally different cultures, mentalities, and certain habits.
"What I have concluded is that Hungarians are a much more closed, reserved, and cold nation, unlike us, and all other Balkan societies' mentalities. Nevertheless, this is not necessarily true and there are always exceptions because I have learned not to put people in certain molds, not only because stereotypes are flawed ways of judging people, but also because most of them I had were broken", claims.
A student from Macedonia, Katerina Kamchevska, also chose to study in Budapest. She is currently studying for a master's degree in Clinical and Health Psychology.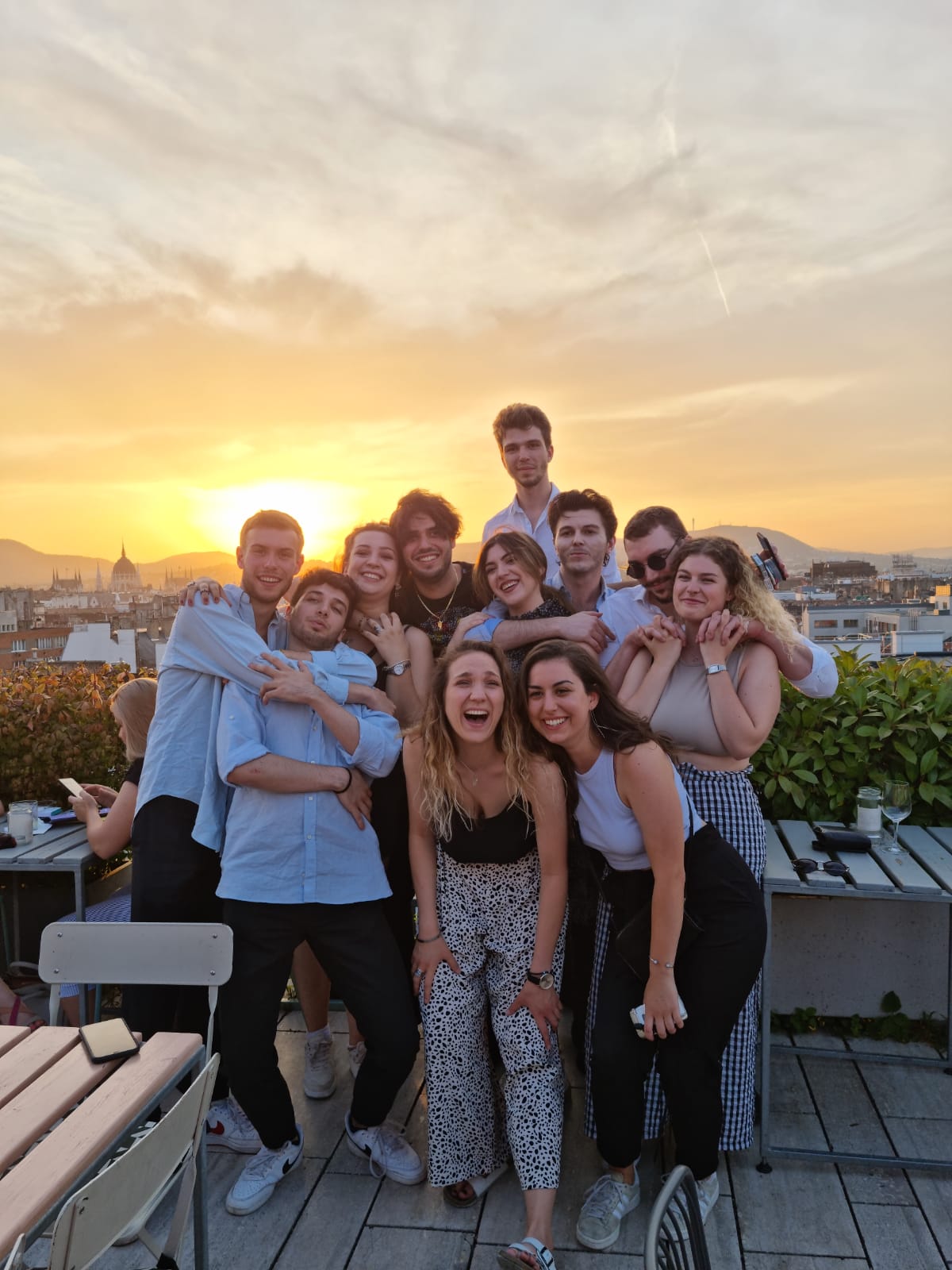 This student explains that she had the idea of studying abroad since her third year of high school because of the enthusiasm present to explore something new.
"As a person, I have evolved a lot during the past three years and that has to do mostly with the subject of my studies, which made me be more present at the moment, develop some crucial skills such as empathy and active listening among many, but also has to do with all of the amazing people I've met throughout this journey and the experiences I've got. The program has inspired me through many channels to constantly upgrade myself and the work I do, so I am happy to say that I am just starting this life-long devotion to the field of Psychology", she said.
Our interlocutor emphasizes that the Psychology program is very well developed and structured. It offers not only a broader theoretical point of view but also practical knowledge which can be applied in many fields of work, as well as in personal life.
"As my specific field of knowledge requires constant work with people, I am happy I got the chance to meet so many of them coming from backgrounds and cultures different from mine, because of the multicultural environment that Budapest has. Therefore, I am very pleased to have discovered the very unique aspects of being human by observing them from a social and multicultural point of view", this student points out.
As for disadvantages, she claims that the language barrier can be seen as a problem sometimes. Anyone who is even a little bit familiar with Hungarian knows that it is a very difficult language to pick up and learn, so that shortened many opportunities for international students, including socializing with the locals and attending informative conferences and training held in Hungarian.
She would be very happy to see that individualized approach towards students being applied in her home university since it gives space for each and every student to express themselves and evolve at a different, unique path in the field they are interested in.
"The subjects carry fewer credits than for example in the same faculty in my community, so therefore having a schedule packed with classes is not a surprising thing to have. Otherwise, the very competent and experienced professors provide the best possible knowledge and practical work in the field. The classes are structured to be very interactive and student-inclusive so there is always a space left for opinions, constructive criticisms, and ideas from the students, discussed with the professionals in the field. Even the requirements for completing the courses are not all just strictly structured exams but there is always a chance to get a grade by doing something creative, participating in discussions, quizzes and doing presentations on topics you find interesting", Kamchevska states.
Although she managed in Budapest, as well as with every student who leaves his place, this future psychologist initially had difficulties adjusting to the new environment. The daily interactions in English with colleagues and friends from the university were of great help.
"At first, it was difficult to adjust being away from my family and closest friends for long periods of time so I was taking every opportunity I had, such as autumn and spring breaks, to go back home and visit them. The amazing people I've met here have been the greatest help of me finding my place under the sky here in Budapest and I cannot be more grateful to have experienced the city as my second home with them. I think by the time I was a second-year student I was very much certain that this is where I want to continue living, at least for the next couple of years. After the first semester and first exam period I was already close to being used to studying in a foreign language", our interlocutor explained.
A student from Albania, Romina Begaj, is also one of the representatives of the Western Balkans who is now studying for a master's degree in Social Integration in Budapest.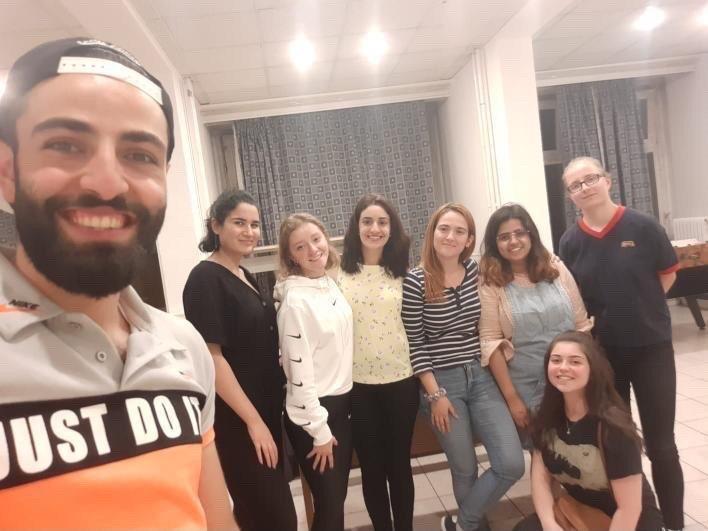 "Studying abroad in a foreign language gives you different skills that you would have not picked up in your community. On the other hand, the specialization that I chose to major in here in Budapest does not exist in my Albanian so I would suppose that this would be a good factor for my life later on if I decide to go back to Albania", she claims.
Young students point out that advantages are quality of education, higher chances of publishing your own paper, and different facilities offered by the university and the student card.
"I like how the education system works, how seminars and lectures are separated, the discussion and the liberty one has in seminars. I also like the ease of the professors, the willingness to help, and their easy-going manner. This is what I would like to see applied back home", Begaj said.
Our interlocutor also says that during the pandemic, all lectures at the faculty were held online. She points out that for the lectures which usually have many people, the professor would upload readings only, but there were cases where the professors would host classes on teams or Zoom.
It took her around one semester to learn how to live like a student abroad. She was trying to learn about the socialization areas, shopping areas, make more friends, and also got used to the intensity of her studies. As a student in Budapest, she described her average day.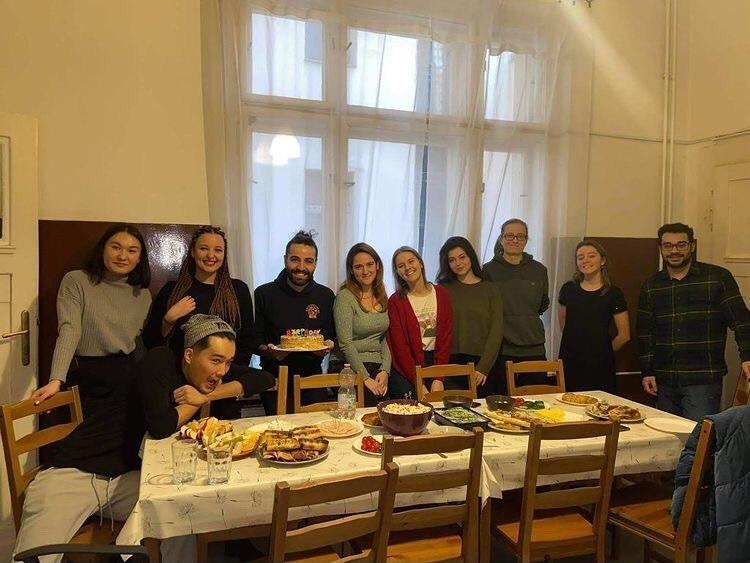 "Mostly going to classes, coming home, cooking, and studying. Sometimes it alternates between seeing a friend, eating outside. Other times, especially on the weekend my social life is more or less diverse depending on my studies", our interlocutor concluded.
---