Young Montenegrin reporter Marija Radović:
"I wasn't made to work from 8 am to 4 pm"
Journalism is a beautiful but also very demanding profession. As journalists like to point out, it is not just a job but a way of life. Marija Radović, a young journalist from Montenegro, explains how young people cope in this profession.
"I came to this media house through the Government's professional training program. I remember that in the first days I did some interesting things and articles from around the world, in order to get acquainted with some journalistic terms in practice. To be honest, the first days were a bit stressful, until I got into a certain routine. "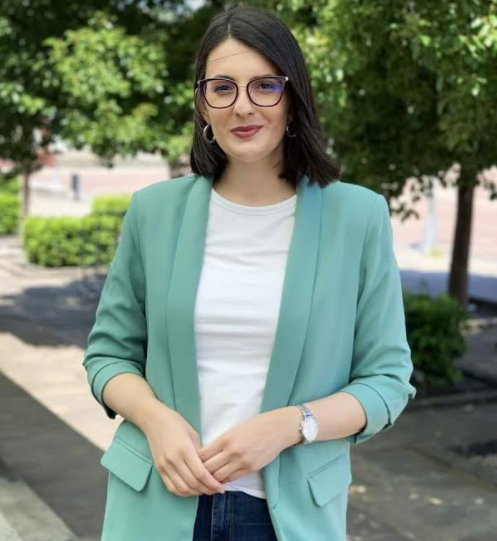 Radović explains that the morning program is the format that attracted her in high school. As a journalist, you work on all important and relevant social topics here having at the same time no direct contact with politics and its creators, which was and remains ideal for her.
"Journalism is a living profession, it just crawls under your skin like a tick. You are on the move every day, among known and unknown people. You learn a lot, most often through practice and experience which are very important in this calling. Well, I just wasn't in favor of the 'work from 8 am to 4 pm".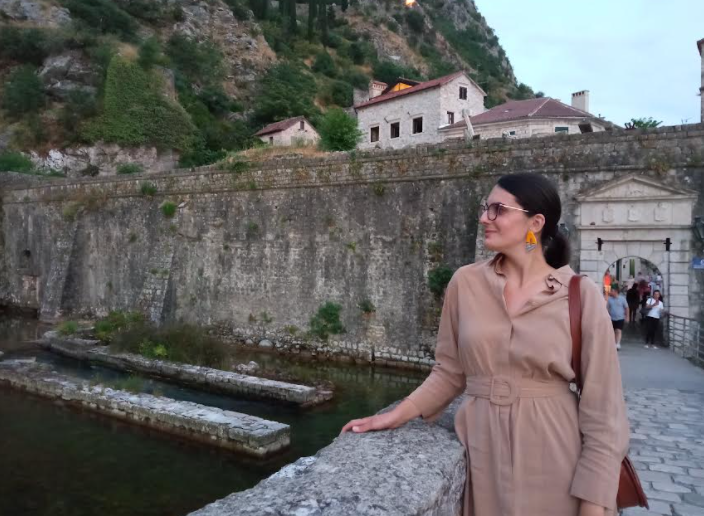 Marija Radović has been working as a reporter for one of the most influential media in Montenegro, "Vijesti", for three years, however, as she emphasizes, it was not easy to get used to the cameras and get rid of the fear of public appearances.
"I've always had stage fright, but when I started doing this job, somehow the camera and I got along. I remember the first live report - it was the first 'public appearance' for both my interlocutors and me, she was visibly nervous, and I tried to encourage her as the 'host' of that conversation. Infusing her with the assurance that everything would be fine, I somehow calmed myself down".
She further emphasizes that she was in the role of the interlocutor, on the other side of the camera, and for her, that experience is important in terms of understanding the position of her interlocutors.
"Basically, every live report is a story by itself. Even today, it happens that due to greater responsibility towards the topic and the interlocutor, I have discomfort in my stomach. However, valuable practice and experience have helped to make it less common. "
The young journalist talks with great excitement about various topics she has covered in her career so far, but she is most proud of the influence they have on decision-makers: "Citizens, who point out certain omissions and details to us every day that should be changed for the common good, are our great allies! So far, there have been 'small victories' and 'small changes' with an invaluable sense of happiness".
Radović adds that these little victories may not have changed anything on a global level, but they made someone's childhood easier and more beautiful, someone's neighborhood remained green, clean, and tidy, after a story, medicines needed for someone's treatment were procured, which is a great success.
However, she did not want to emphasize the stories and interlocutors, because, as she says, for her, everyone is absolutely important and precious.
Radović points out that through internships in various media organized by the Faculty of Political Science at her university in Podgorica, she gained invaluable experience that helped her profile herself as a journalist today.
"Students have the opportunity to try themselves in all types of media, and that is why internships during their studies are a very important segment. As much as better. If nothing else, you get the impression whether you are destined for a vocation or not or let's say which type of journalism suits you better. This is best seen through practice".
She hopes that in the future journalism will regain its former glory and that attacks on journalists would be stopped, and all previous attacks clarified because our society must finally understand and appreciate the role of the media.
"The current socio-political situation is proof that journalists are always 'to blame' for something. You can never satisfy all tastes and opinions. It is very important for journalists to remain consistent, to report ethically, objectively and professionally, which is still, unfortunately, not the case with all media in Montenegro", concludes Marija Radović.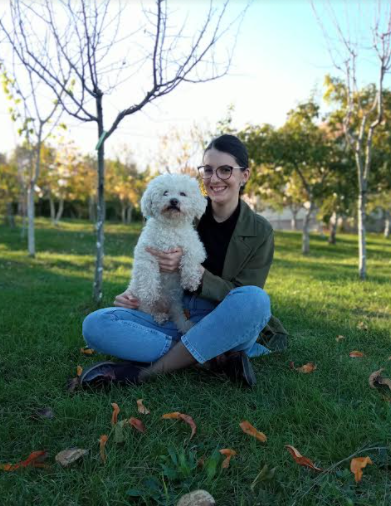 ---