According to the Brewers Association's 2018 research, there are more than 7,500 breweries in America. The beer business is worth more than 100$ billion on the market, but its impact is way beyond just money: Many of the beers, especially the crafts that Americans enjoy nowadays, started in basements of a brewer, but today they are building communities as they build their beer business.
Those communities created the beer culture we can see today, both in America and in the rest of the world. For the average everyday American, finishing up work and going to happy hour became the norm. It seems that they really enjoy every sip of the beer after work hours. No wonder why since they have a wide variety of beers to choose from. For example, Barley's Taproom Pizzeria, a local bar, and restaurant in Knoxville, Tennessee, set the standard when it comes to the typical expectation of an America-based bar. With over 47 different types of beer, Barley's has a diverse set of options which gives an overview of beer culture in America.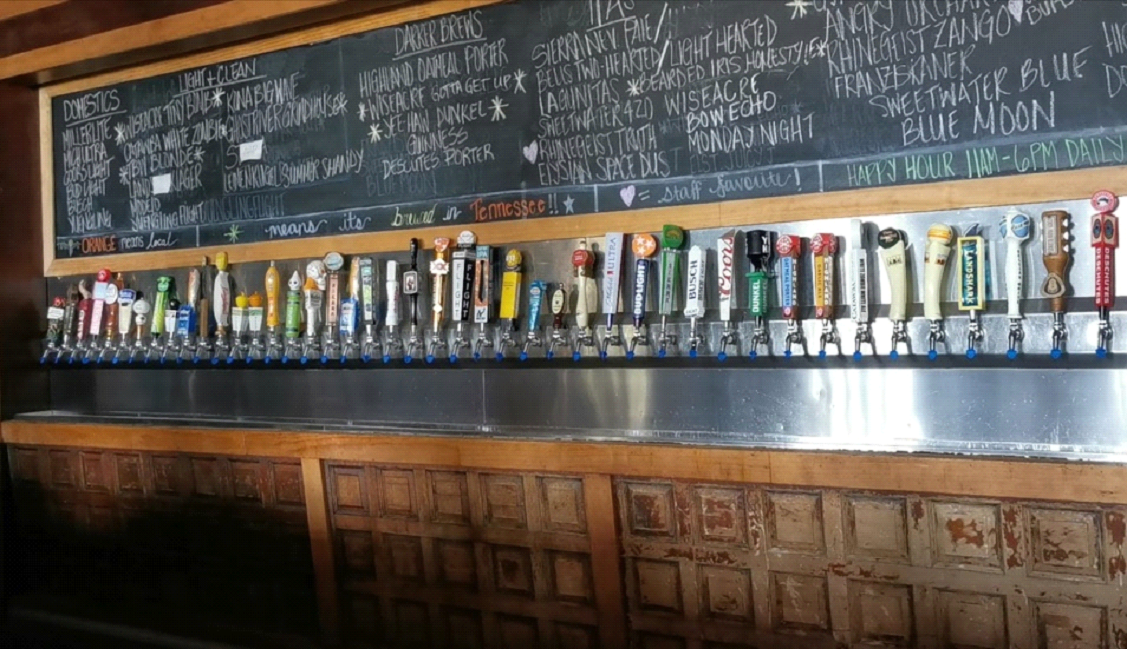 The thing that makes beer culture so special in cities of America, according to Kaya, a waitress at Barley's is, the number of local breweries, and the taste of some types of beers, like IPA's for example.
"We make a ton of beer here. And it's kinda like a hipster town so everyone is really interested in drinking it", Kaya explained.
On the other hand, in Serbia, the culture behind the beer is what unites them in brotherhood and is more of a social experience than a personal one. When you are going out to watch a game, or just chill in a bar on Sunday evening, beer is usually a must. Beer has become a part of everyday life in Serbia, before meals, going out, or just at any time, you feel like you want some refreshment.
According to Western Balkan students, who got the chance to go to America on a summer journalism school exchange, American beer is not as strong both in taste and in alcohol percentage as it is in Serbia.
But, when it comes to American beer culture, many Americans are more focused on their feelings and the local atmosphere that resides within a brewery establishment. Some local brewery's customers explained that beer affects Americans in many different ways, but it also has its benefits. They stated that the reasons they drink beer are partially social and cultural, but partially also "self-medicating".
IPA is a signature type of beer in American beer culture, and a lot of people connect IPA to something that is special when it comes to it. It is because they have a specific flavor profile described as "kinda hoppy". Taste is sour, it is light and summery, goes really well with citrus, and because it is really hot most of the year in certain parts of America that is why IPA is so good and popular over there.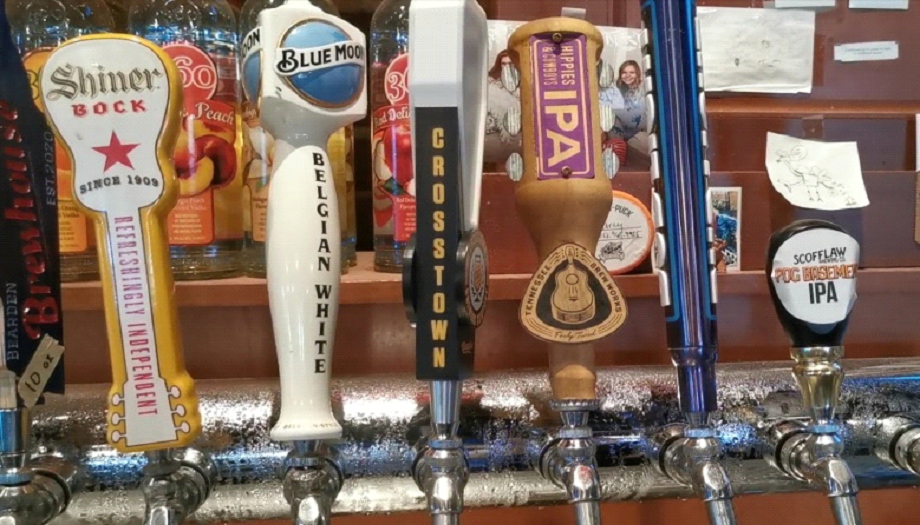 The main difference between American and Serbian beers and the beer culture itself is the taste of beer and the way of drinking it. Djordje Slavkovic, one of the Western Balkan students on exchange in America, described what it looks like from his perspective when drinking beer across the world in America and back home in Serbia.
"Americans come into the pub and order an IPA. They can sit there and just enjoy it. We drink until we collapse" - Djordje explained.
Djordje also added that Serbia only has a couple of IPA's, with different tastes, and he fell in love with American IPA's full, bitter taste. He also noticed that the beer culture itself is not as big in Serbia as it is in America, because people in the region mostly just drink it, without proper enjoyment which constitutes a complete opposite.
Andrea Knezevic, another participant of the exchange, noticed that the visual effect of beer cans is really big when it comes to buying beers.
"Their beer is truly eye-catching on the shelves in the stores because the cans are so beautiful and colorful and if I lived in America I would probably start collecting of beer cans" - Andrea stated and added that when it comes to taste, the difference is so big that sometimes she wouldn't even be able to finish one small can.
Americans are used to light beers, and even that is strong for some of them. Zachary Patton, an American student says he likes American beer and especially the light ones.
"I am not the biggest fan of IPA's but Serbian students talk about how their beers and alcohol are a lot stronger. I am very excited to come over to Serbia to try it and experience your beer culture" - Zach concluded.
But even though there are some major differences in the culture itself, Serbian beer culture grew a lot over the course of the last decade. Many new breweries have been established including craft ones. Western Balkans are nurturing beer culture more and more every day and maybe one day it will become as big as the American.
Beer culture translates differently across the world, but can be integrated with the usage of one word - cheers!!!
---