Shkurta Haxhiu is a Prishtina-based young female graffiti and painting artist who also happens to be a humanitarian. She uses her art to help those in need, especially people who have disabilities. Get to know the backstory of her fascinating journey.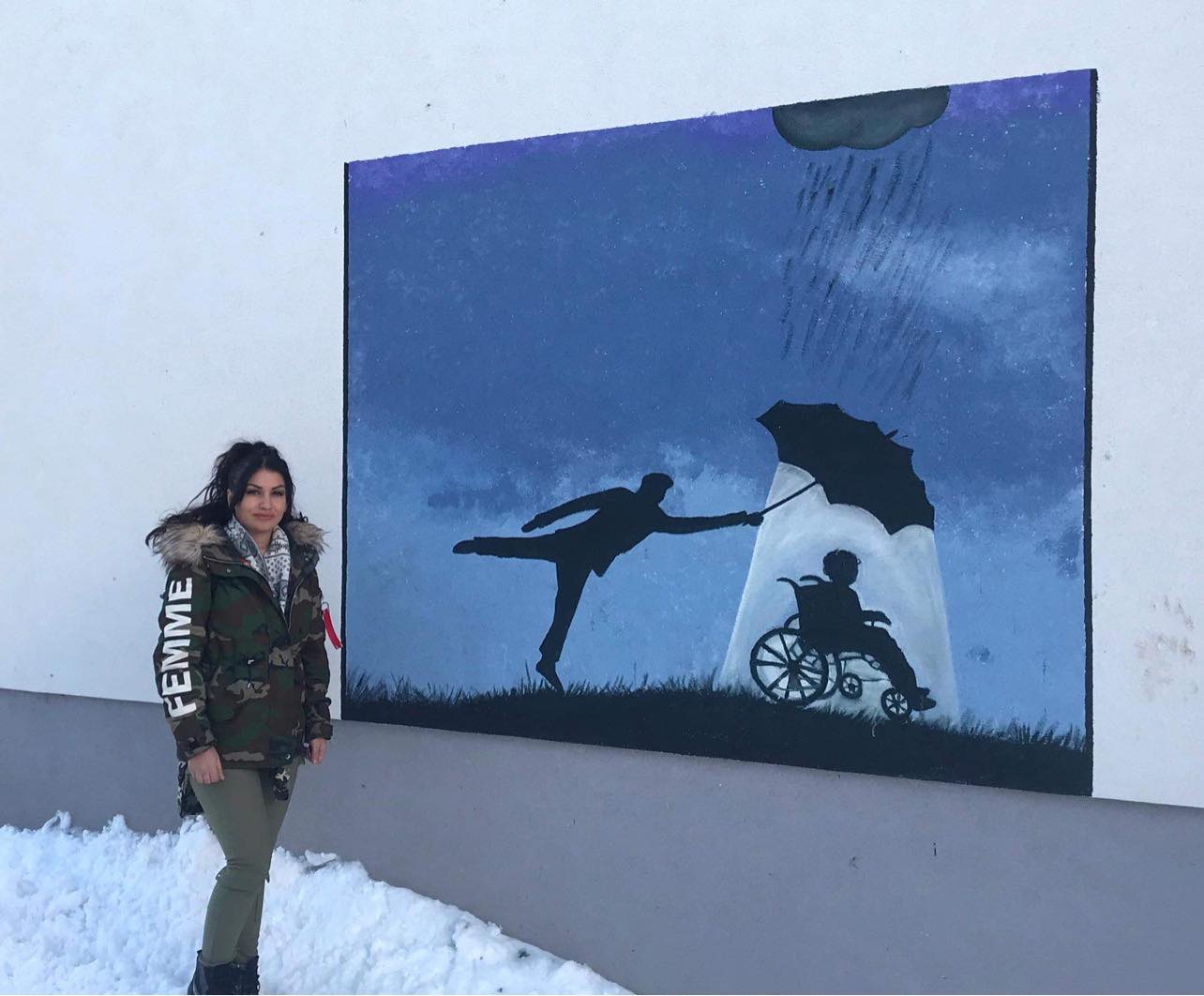 The 30-year-old artist recalls how she was an outspoken child with two big dreams: to become an artist and to help other people. Later on in her life, she discovered a way to do so by connecting her major in arts with the personal events in her life that led Shkurta down this path.
"I remembered myself as a child: energetic, outspoken, and full of enormous ideas. Becoming an artist has been a dream of mine since I was a child, even though my father was initially skeptical because he was concerned that it would not provide me with the financial support that an adult life needs, but he eventually understood because I simply did not give up", Shkurta stated.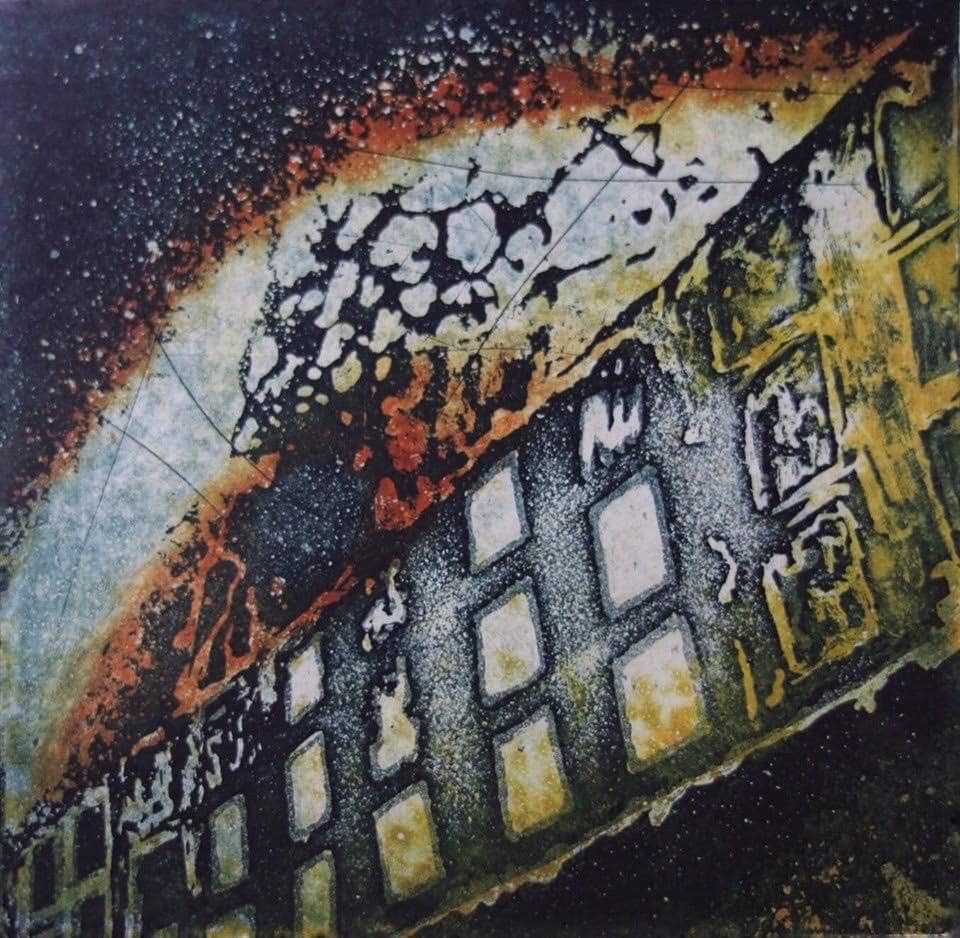 According to the artist, she decided to become a humanitarian for two reasons: first, her brother was born with Cerebral Palsy, people with this disorder have difficulty moving and maintaining balance. The second reason she mentioned is a kind of a "calling dream" back when she used to be23 years old, which she interpreted as a sign to get active.
"While growing up with a Cerebral Palsy brother, it was not always simple, especially when you are trying to get aid for him and people are not only unhelpful but also take advantage of a family that is seeking support for their loved one. After a dream that I believe was a calling or a sign from God that I must do something, I decided to take action. In my dream, I was surrounded by people with various disabilities who were yelling my name and asking me for help. It was something I can never forget", added Shkurta.
The number of individuals with disabilities in Kosovo is estimated to be between 150,000 and 200,000, according to the Ministry of Labor and Social Welfare, and the degrees of disability vary, as do the special needs of these groups to be integrated into social life.
As a result, Shkurta spends a great amount of time with disabled individuals.
"When dealing with people with special needs, you must be gentle and patient since you cannot rush them. They will wash you in pure love the moment they trust you, and they will try to motivate you as soon as they sense your sadness or exhaustion, I see them as angels"- said the 30 years-old artist.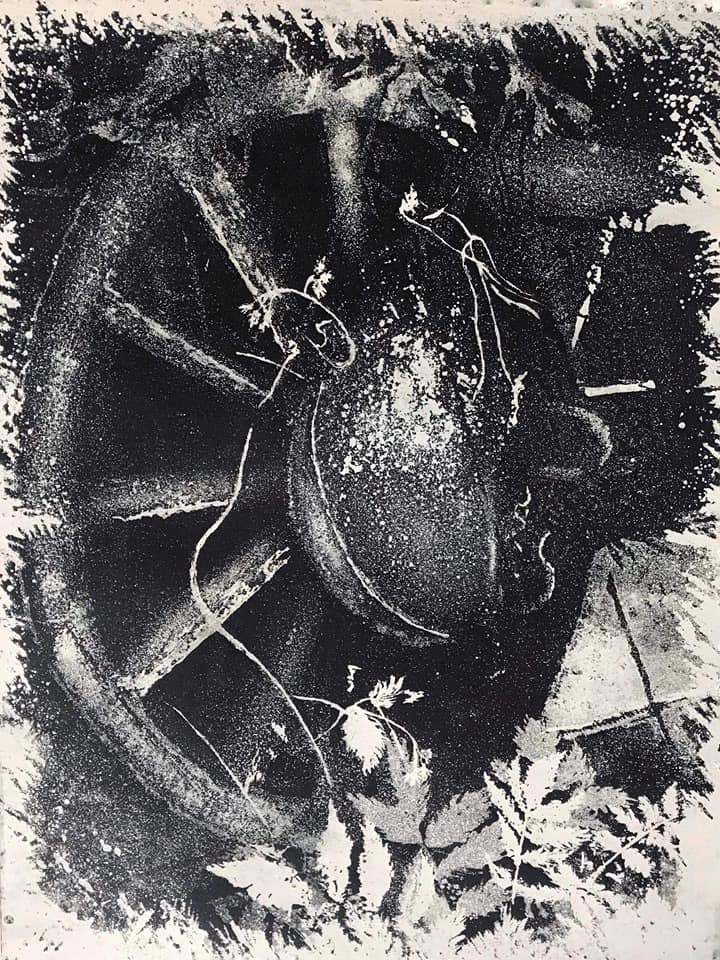 Shkurta founded the non-profit organization 'Heroinat' two years ago, and in Bogë of Rugova, she held her first international art residency under the theme 'We are equal.' Artists from the region as well as disabled children took part in this residency.
Gordana Vincic, a Macedonian female artist who also took part in the art residency, told RTV Dukagjini about her experience: "I came to Kosovo for the first time for the international art residency in Rugovë; the scenery is stunning, and the people are welcoming. I'm honored to be a part of something so special".
Eldin Gashi, a special needs boy, also took part in this art residency and spoke about how vital art is for children. "I had a good time today here, we want more activities like this to be held since it is really important for us and we can express our emotions more freely," Eldin Gashi stated in conversation with RTV Dukagjini.
Shkurta Haxhiu claimed to have taken part in 80 different colonies, the most recent of which was the international art colony 'Valandovo 2021' in North Macedonia. The 30-year-old plans to widen her circle by supporting individuals facing various hardships, and she recently donated 50 graffiti drawings to "SOS Fshati," an organization that helps children who have been abandoned by their parents.
"I believe everyone should donate to people in need with how much they can afford, in my opinion, the rich is the one who gives back not the greedy one"- said Shkurta.
She hopes that society will gain a better understanding of these sensitive subjects and that more resources will be available to assist these individuals because they are a part of us.
Shkurta's message is that despite our differences we are all equal: "We have people of diverse races, nationalities, cultures, and abilities, but at our core, we are all equal because we were born to be equal to one another."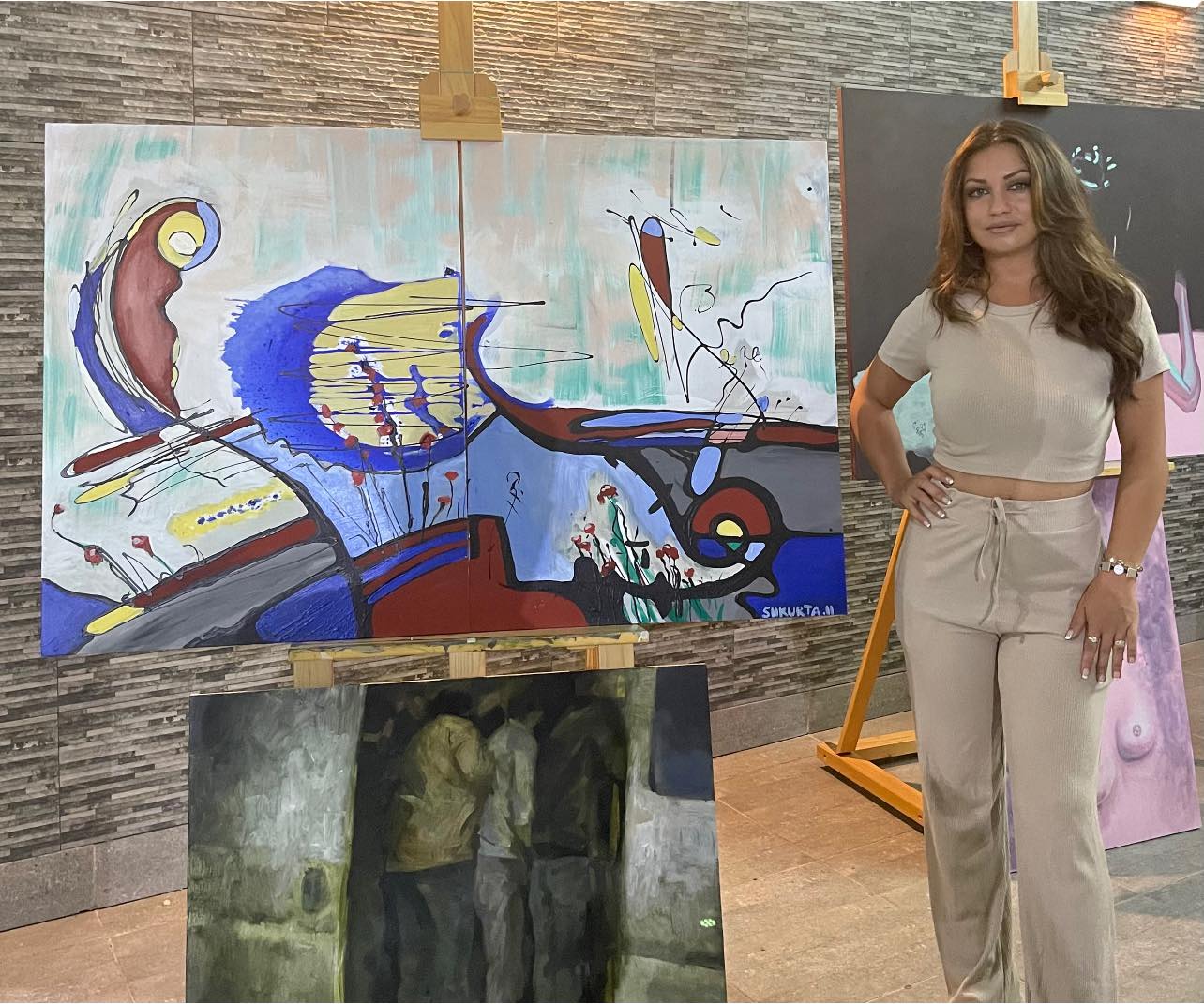 Disclaimer: All images are copyrighted to Shkurta Haxhiu.
---