Though COVID-19 seems to be near its end, traveling continues to be a big issue, unfortunately. Most places have travel bans that do not allow it unless one has important reasons to do so. This way, traveling has become distant from our everyday lives, and even when we travel, we are not able to enjoy it to the fullest because of the restrictions that are in place, with music and club restrictions being one of the most hurtful post-pandemic consequences.
Not being able to enjoy summer and music and also being stuck at home with little traveling possibilities, I decided on doing a little spinoff of "Let's Travel through Taste". I missed music and also I knew little about Balkan music so it was the perfect time to have a new experience and also share it with everyone. SO LET US BEGIN A NEW ADVENTURE TOGETHER!!!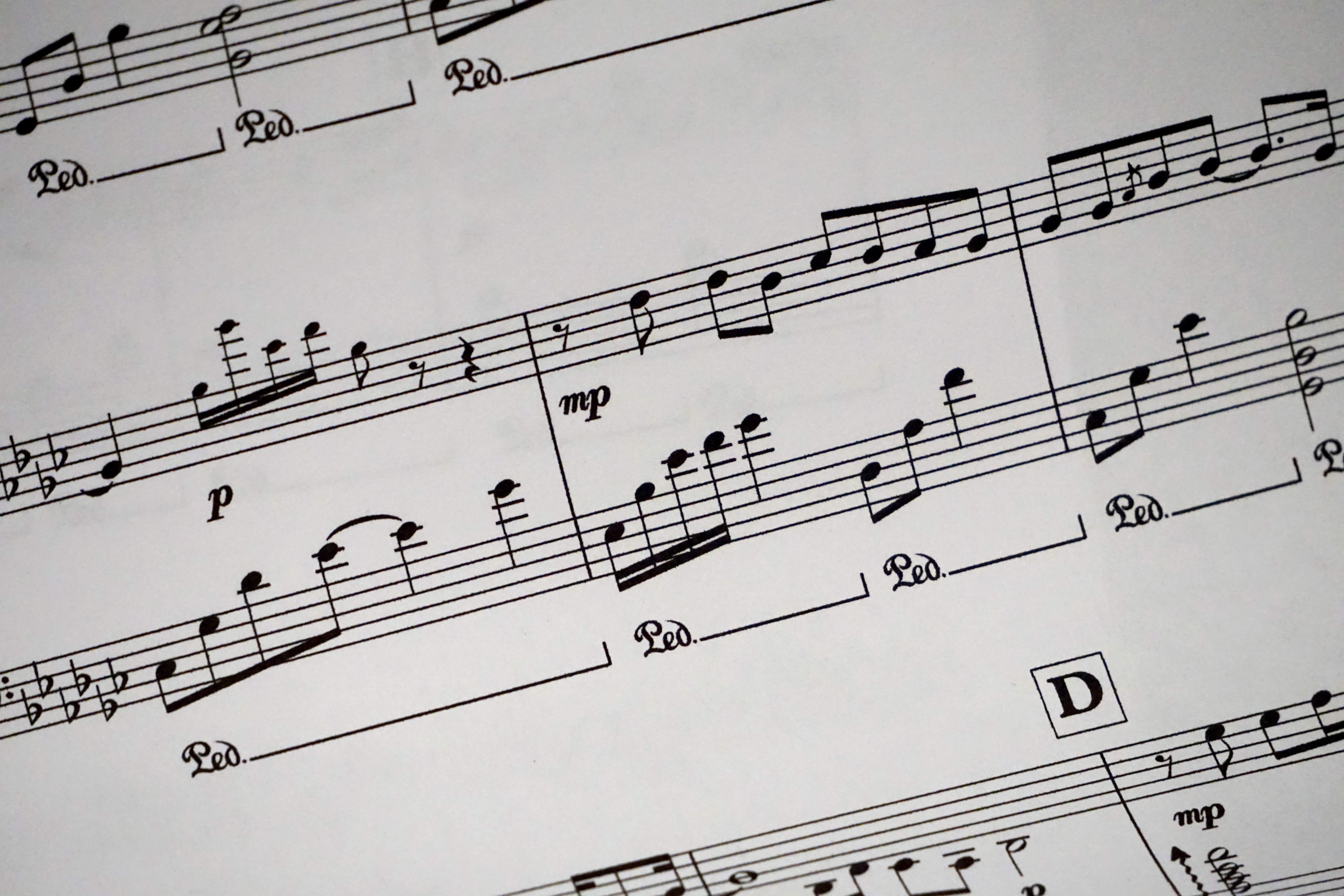 The plan was to listen to 5 representative songs from each part of the region that my Balkan friends would recommend to me, and get a taste of the Balkan Beats. The plan worked out great as I enjoyed everything I listened to and I learned so much just from a few days of private music sessions at home, and now I will walk you through my journey to introduce you to each Balkan musical note.

As it was easier for me, after putting the Clef, I started the music pentagram with a double-winged note. Feeling, dancing, and enjoying the first note, Albania, I had a blast. From my own recommendations to songs that YouTube and my friends and family suggested, nothing disappointed. As a start, I had to listen to Kuq e Zi Je Ti by Elvana Gjata ft Flori Mumajesi, a song that I would call our modernized anthem - for its lyrics, effect on the population when it was released, and its meaning to Albanians. It starts with a çifteli and is followed by a tambour throughout the song that keeps the Albanian roots in the song but interconnects it with modern pop music too. And of course, you cannot help but notice the iso (a southern Albanian music tradition)
The same logic follows other songs like Hopa Hopa by Poni, or Kena lind per Cef by West Side Family, which combine different elements into what we can call A(lbanian)- pop. Something that is familiar to every ear but also distinct as it stays true to its Albanian roots. Everything was just with different colors and felt like home, bringing back memories and good vibes only.
Moving on from this part of Albanian music I went on to listen to Albanian rock where the playlist was formed by artists like Eugent Bushpepaj and The Three Musketeers (Elton Deda, Aleksander Gjokaj, and Redon Makashi) where I could feel a sense of freedom just by listening to their voices and melodies. While for the old music, I need to speak about the lyrics they spoke. Jon by Ardit Gjebrea tells the story of 1997 (a difficult period in our history) and songs like Këngët e rinisë by Luan Zhegu (the cover by Aleksandër Gjoka is a modernized version) sing to the youth in patriotic tones, giving hope and motivation.
Passing a bridge, next to my home there was a beautiful small musical note that was somehow connected to the first one. A sound with which I was raised and already was familiar with, but again I had to ask my friends from Kosovo* to see what their recommendations would be, and what youth from Kosovo sees as songs that should represent them. I asked for different genres and listened to different music but I could certainly tell those songs were from Kosovo, and not because of the language and dialect, but every song had a familiar feeling that made you realize that this is Albanian pop and this is from Kosovo. The R&B and hip hop were fast but not too fast. Slow enough to sing if you knew the words but fast enough not to understand the words at first listen, as I struggled with Sjena mo by Majk ft Gheto Geasy or Poem by Mc Kresha.
"Poem" also has a very distinct vibe as it has the rap with a sweet and melodic voice over to smooth everything. And this voice gave me the relaxation I found on old and classic songs like Mallëngjimi by Muharrem Qena or Baresha by Nexhmije Pagarusha. They were slow, inspirational, and full of life and you could extinguish every element of the music. The violin, the çifteli, and even the birds singing in the background. But what caught my attention from the recommendations I received from my Kosovo friends were rock songs with their strong lyrics and meanings. The rock group Elita 5 (actually formed in Tetovë, Macedonia), is legendary for Albanian speakers and songs like Nuk jam Diktator shows their professionalism, and amazing ability to sing, write and even compose their own songs.
From Kosovo, we roam the pentagram to Bosnia and Herzegovina. Now I entered an unknown ground. Bosnian music was very foreign to me, so I did not know what to expect but what I was recommended was: WOW. I was amazed. The song that caught my attention immediately is Dubioza Collective's Volio Bih. This song had mixed everything so nicely and perfectly. Modern and old. Electronic and classic. I could hear a tambourine and an electric guitar in a song and it didn't sound weird but it sounded great and I could not wait to show everyone my discovery.
A similar mix I noticed on Dino Merlin`s Da je tuga snijeg too and I was enjoying it. But after I listened to the other songs I was recommended, I noticed that Bosnian music was different from the music I had listened to before. Except for this amazing mixture that they did that made me fall in love, I saw a lot of songs that sounded very soul-oriented though they were rock or alternative, like Don't You Miss Me by Sikter and INDEXI – Plima. In an overall look, at the lyrics that I saw I could see the importance they had to the artist as they all were trying to speak something to the reader, and not only sound pleasant to the ear.
From Bosnia and Herzegovina, we go down one musical note on our pentagram road and arrive in Montenegro, another new experience for me. Again everything was new to me so I took the suggestions I was given and started listening. Montenegrins musicians worked hard on the meaning of the songs and their writings. Songs like Sergej Ćetković - Oči nikad ne stare and Miladin Šobić - Džemper za vinograd and their sweet melodies amazed me with their lyrics, that were rhythmic and lovely. Meanwhile, Adio by Knez, except for the beautiful lyrics, was perfectly composed. The melody was true to Montenegrin origin but with new elements that completed and represented them perfectly in Eurovision 2015. The violin and the çifteli at the start caught my attention.
Overall, Montenegrin music had something that hit home and at the same time something else that made me understand: "No, this is not a translation of an unheard Albanian song." Who see's Đe se kupaš? is one of the songs that at first listen I mistook for an unheard Albanian song, as well as Milena Vučić's Luče. Sounded like something you would listen to in a bar in Tirana. This note on my pentagram trip was fascinating, unbelievable and made me realize that all these notes fit perfectly in the same pentagram.
Next: "Serbia here I come!" As a Eurovision follower, I had some Serbian songs I had listened to from there, okay - one to be honest (Loco Loco by Hurricane from the last festival was something one couldn`t miss). What I was recommended was something way more distinct, and ageless if I might say. My Serbian friend made sure to send me a song from each genre, but also ones she knew I would love (she did a great job at making me a fan). I found every song I listened to so youthful, new and refreshing and I could not stop dancing. My favorite was TEKKEN by gettwome + brane + honta as it captivated my body from the start and Odnesi me by VLADA DIVLJAN, the total opposite, that was really refreshing and relaxing.
Repetitor's Danima and Chaos In My Soul by Senshi (Feat. Big Chocolate) more than by the melody, I liked their lyrics that were meaningful and really spoke something to me. But, I have to admit the songs I got to listen to were more "modern" than the other songs around the region, with a rock and alternative style. Because of this, I had to research to find the connection to the other regions and it ended up being an easy task. I wrote Serbian hits on YouTube and everything that came up had some elements that I had heard before.
Moje Zlato by Mc Yankoo feat Milica Todorovic, was modern in lyrics but started with a tambourine that reminded me of Volio BiH and then reminded me of Albanian weddings where you can definitely find something like this. The singer Ceca, I found to be an S(erbian)-pop singer, gave the same feeling as in the other regions. She created modern music and also songs that had elements like çifteli and tambourine, like in the songs Ime i prezime and Brat.
Now, at the end of the trip as well as the pentagram we see a small note that shined bright. Macedonia was the cherry on top. Its music was the relaxation we all need after a long day. The songs were soulful and the artists were real performers and singers that delivered all the emotions. My friends told me that Toše Proeski was one of the best Macedonian singers and I was not disappointed. His pen was great in songwriting and composing, like Igra bez granica whose lyrics I loved, and Nemir ft Karolina Goceva that introduced me to an amazing female singer.
What I loved most in Macedonia is the fact that each song I listened to was different from the other and I could connect them to artists and/or Albanian songs but, I also could tell that each song, was true to its roots and traditions. Dve Liri by Karolina Goceva reminded me of Korça serenades. While the collage Uci me majko karaj by Vlatko Stefanovski had so many traditional elements it amazed me. From the iso (that I mentioned above to be famous in southern Albania) to the çifteli as well as the tambourine, everything was there in perfect harmony. But Macedonia had great modern songs too. CRNO i BELO by KALIOPI had a pop-rock style and I judge it as a great choice to send to Eurovision. Vlatko Lozanoski`s Nema den, nema noḱ followed by making me dance and hitting home as a song that would definitely be played in a bar near the southern Albanian beach.
And with Macedonia making me a bit homesick, I end my trip and return to my bedroom. The pentagram has ended, and so has my playlist. Every song had this feeling and vibe that distinguished them from every type of music I had heard before. They are relaxing and energetic. Beautifully written and composed, holding deep meanings and being inspirational to those who listen.
I could understand the songs without the translation because the melodies rang home. And everything fit perfectly like they were meant to be, making me understand once more how similar we are, and that the whole Balkans once again unites, but this time in the form of small but important music notes.
Now I cannot wait to get to experience everything first hand. To dance and sing along to each music in festivals all over the region. So… dear readers, take care and don't let your guide down. Let's overcome the pandemic and restart life, filled with Balkan beats!!!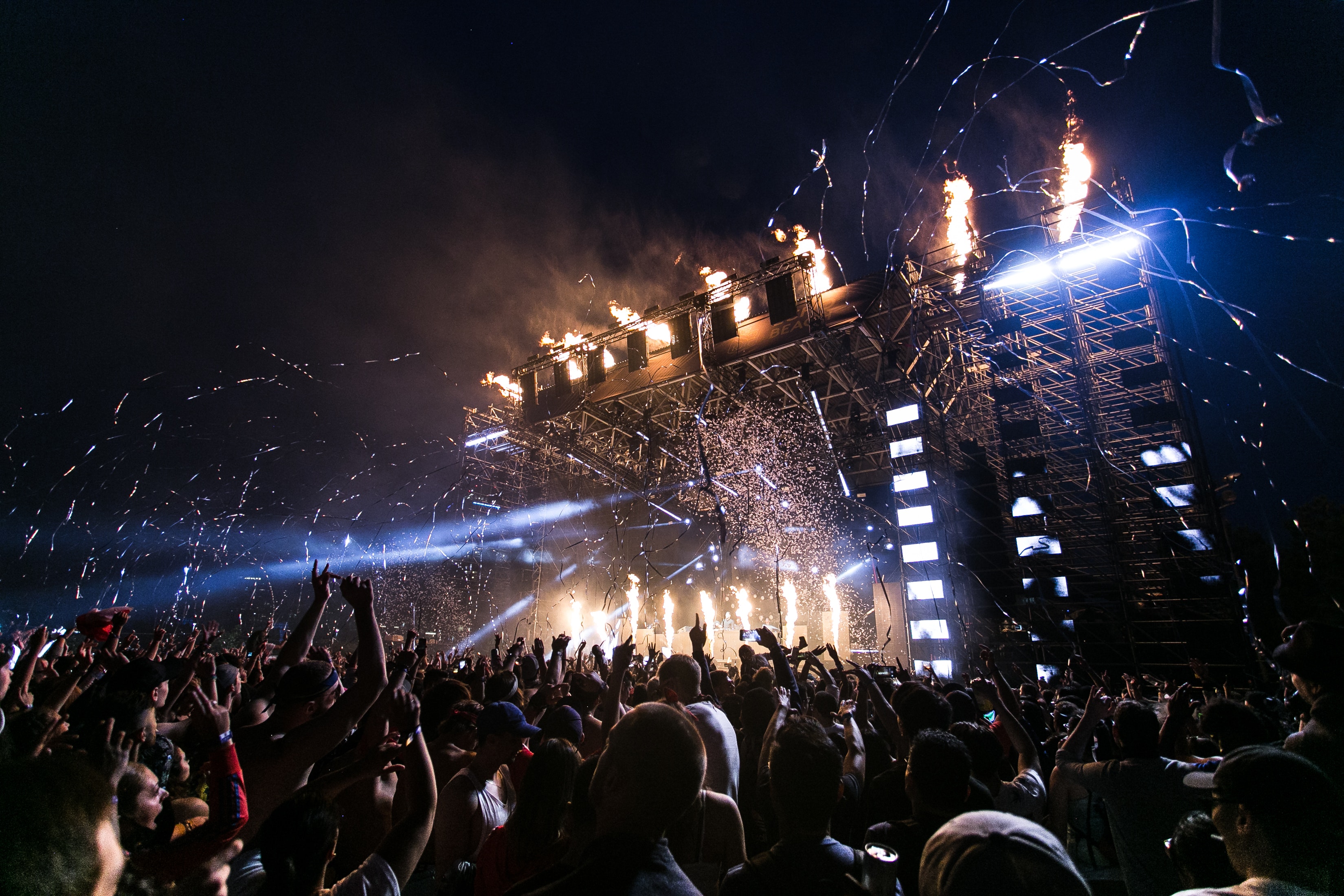 _______________________
*This designation is without prejudice to positions on status and is in line with UNSCR 1244 and the ICJ Opinion on the Kosovo Declaration of Independence.
---