Young people are facing mental health problems at an increased rate, and this issue has been particularly exacerbated with the onset of the COVID-19 pandemic. Seeing the increased presence of such problems among their peers and the lack of due care from their parents and institutions, young people are encouraged to start tackling these problems on their own. We talked about the state of youth mental health with a few young people, who believe that the situation is less-than-ideal and that this topic that was once considered taboo has now become a serious problem.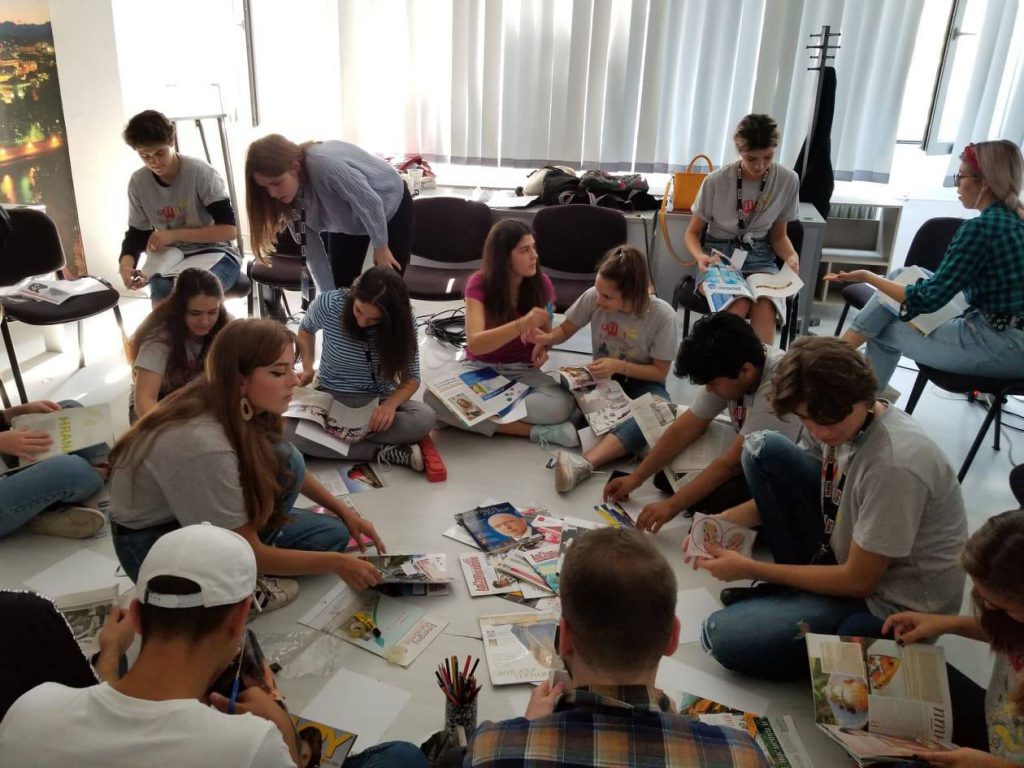 Group of high-school students encouraging their peers to open up and ask for help
Nearly two years ago, a group of high school students from the "Orce Nikolov" high-school in Skopje started the initiative "SHARE – Speak Honestly and Resolve Everything", which helps young people to open up, talk and ask for help. This initiative has proved particularly useful during the pandemic that has been seriously affecting the mental health of young people and has raised awareness of the subject. Young people are constantly being "attacked" with various problems. They start the day with online classes that do not work well and are a major source of stress, anxiety and insecurity amongst them. Then, for the rest of the day, they are stranded in their homes, with no opportunities for social life outside the home. They are forced to spend most of their days on social media, leaving them even more distressed. And the people whose job it is to take care of these problems do nothing to alleviate the situation. An example of this is the virtual classroom for high school students, which seems to be missing one of the most important school offices – the one for the school psychologist.
"Institutions and parents are turning a blind eye to this problem and are not taking any steps towards resolving it. The burden of worrying about the mental health of young people has fallen completely on informal organizations and initiatives like ours, which are constantly trying to offer advice, organize workshops, create a safe space and enable access to professionals for those in need", said Ivona Minceva from the SHARE initiative.
A group of young people first created SHARE as a workshop for students from their school, but the movement developed rapidly and today their activities are aimed at all young people up to the age of 25. Initiative representatives say that young people lack the confidence and trust to ask for help, so they educate them to take care of their own mental as well as physical health, but also encourage them to openly share the difficulties they face, in order to understand each other. They organize workshops, exhibitions, podcasts and other events – on their own or in collaboration with other organizations and high schools.
"I hope that these events will help create a chain of support, instead of judging those who are in need of help. Asking for professional help should be considered a normal thing, not something to be ashamed of or something to ridicule and belittle", said Emilija Mitovska from the SHARE initiative.
At a public voting in 2020, the SHARE initiative won the award for civic engagement of young people, awarded by the National Youth Council of Macedonia. The award was a great recognition of their work and proof that they have made a strong impact on many young people over the past two years. But this group does not intend to stop here because, as they say, the interest in mental health among young people has never been higher. It is normal for someone who is aware of a certain problem to try to solve it. We need to raise awareness among as many young people as possible, said our interviewees.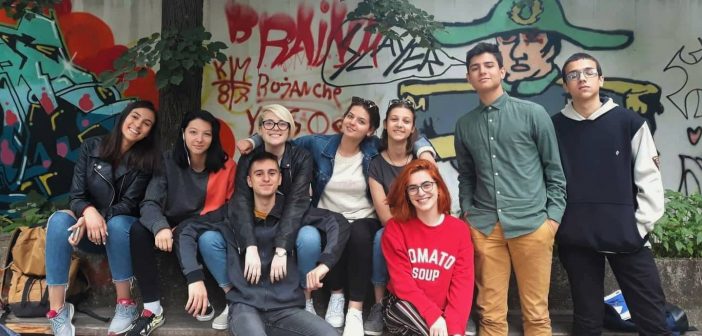 Young mediators mediate in peer conflicts
Only a mile away from their school, another group of students from the "Nikola Karev" high school in Skopje are trained to mediate peer conflicts. Peer mediators intervene in case of misunderstanding or impatience between two or more young people and they help them find a solution, so as to prevent the situation from escalating to physical violence or other undesirable conflict. The mediators have been trained to adequately mediate peer problems, and one of these mediators is Kristijan Popovski, fourth year high school student.
"Two years ago, research was conducted in my school on the types of violence that are present, the situations in which the students feel most endangered, where they feel the safest, what types of conflict they face. The research showed that some sort of solution is needed, thus the initiative for resolving conflicts among students with assistance from their peers was born. A team was created, initiated by us – the students. It should be kept in mind that there are no formalities or personality traits that one must possess to become a mediator. You need to, simply, have the desire and attend training", high school student Kristijan said.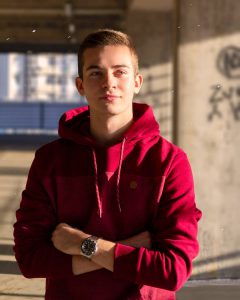 He says that it's either the mediators who identify the conflict themselves or someone informs them about it. They inform the psychological-pedagogical service in the school about the conflict and, with their permission, they approach the students who are at odds. They make contact, assess whether the conflict is in its initial stage or the situation is already serious and they talk – sometimes with both sides, and sometimes first with one and then with the other.
"We try to enable them to solve the problem themselves, without us pointing out what needs to be done, letting them see for themselves what they can do that would be satisfactory to all who are involved. This helps them recognize their personal needs and the needs of others, enabling us to find common ground and start a conversation so as to avoid conflict. After the talks, we move to an agreement and the situation is monitored for a while, to see whether the conflict is resolved or reduced. That ends the mediation process," Christian explained.
He added that mediating peer conflict is not easy, especially since it often happens that some of the parties are their good friends, but if the problem is approached in a timely and correct manner, a solution will be found faster.
What do psychologists and statistics say about mental health?
School counselor Asen Prlichkov believes that the COVID-19 pandemic has and will have a great impact on young people's mental health, causing depression, anxiety, panic, and fear. "When young people are faced with problems or changes, such as those caused by the COVID-19 pandemic, their reactions are uncommon and out of the ordinary, because the tolerance threshold in the family has lowered. However, there are mechanisms and ways to overcome this, which certainly require their willingness to do so", psychologist Prlichkov said. In order to improve young people's mental health, he recommends regular conversations with a psychologist, as well as walking, running, rollerblading, or bicycling, for at least one hour, socializing with friends out in the sunlight, while adhering to distancing and protection measures, going to parks and other green areas, reading books or watching a movie.
Global statistics on the state of mental health are already bleak. According to the Brief of United For Global Mental Health, the global economy is losing more than $ 1 trillion a year due to depression and anxiety. About half of all mental health conditions begin by age 14, with suicide being the second leading cause of death in young people aged 15-29. In contrast, low- and middle-income countries allocate less than 1.6% of national budgets to mental health. Psychologists and health professionals consulted in the report say the unpredictability and fear of this new virus are causing great anxiety, stress, and loneliness because people have had to distance themselves from family and friends. However, by supporting their patients mentally and physically and encouraging them to talk through their anxiety and worries, they have actually helped themselves. Mental health cannot be an afterthought in the COVID-19 response and governments must make sure they build mental health into all recovery plans, the report said.
Authors: Georgi Bozinovski, Kiril Stojanov, Gabriela Leskova
Mentor: Dejan Andonov MA, Journalism and Media and Communications Lecturer, North Macedonia
This story was produced during the three-month Program for Students of Journalism in the Western Balkans within the framework of the advocacy project "A Better Region Starts with Youth" implemented by RYCO with the support of the Federal Republic of Germany. All journalists' work is their own and the content of any given article does not represent the opinion of RYCO, and RYCO cannot guarantee the validity and the accuracy of the information that these stories contain.
---