Impatient anticipation fills the air as the crowd eagerly awaits the musical bands to take the stage. Members of the band Lufthansa appear, striking the first chords on their guitars and drums. The atmosphere in the Youth Cultural Center in Skopje quickly heats up by the dance of the people on the energetic rhythms of art-rock and post-punk music.
The story of the band Lufthansa began almost three years ago during the Covid-19 pandemic when, as the band members say, the general monotony prevailing at the time compelled them to start playing. Inspired by the movie "Goodfellas" in which an aviation
hangar of the airline "Lufthansa" at JFK Airport in New York is robbed, the creator of the band, Martin Djorlev came up with the band's name. Since then, Lufthansa has released its first album,"Demo Tape" which has generated over 55 000 listens on YouTube so far.
"In recent years, more and more young and new bands are emerging, and there are more subgroups encompassing listeners of various kinds of alternative music" says Martin Djorlev, singer and guitarist of Lufthansa.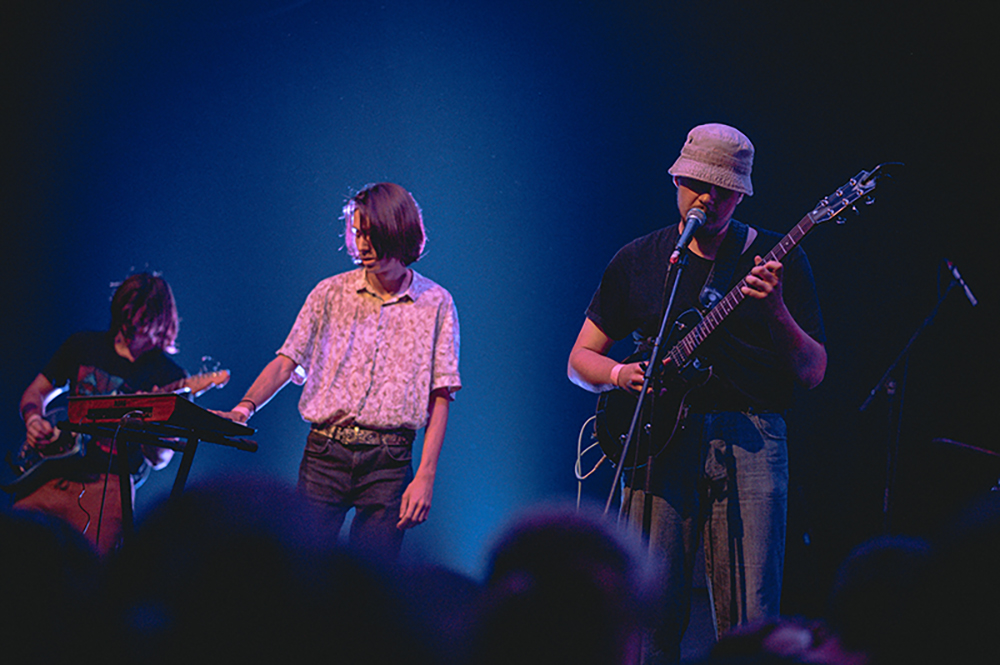 Lufthansa performed at the "Underfest" festival, which has been held in Skopje for the past five years. The festival unites the avant-garde and underground culture in Macedonia, affirming and promoting authentic and creative, yet less-known young musicians.
Thunderous applause, cheers, and the audience singing along marked this year's edition.
The band Peach Vice, formed just a year ago, also performed at the festival. Its members describe their union as a combination of positive and negative energy. The band, whose name signifies "chaos", is a fusion of young individuals with abundant inspiration and a desire for change. They have already released their first album.
"We don't have a specific well of inspiration. It's everywhere around us. We live in a region where we are roughly aware of our opportunities. That is why we have something to say about the local human condition through direct, indirect, and even fictional lyrics" says Nasko Djorlev, singer of the band Peach Vice.
You can catch these bands live mainly in Skopje's cafes and cultural centers, as well as at festivals where they are invited to perform. Their songs are released on YouTube and Spotify. Encouraged by their parents, friends and followers of the musical genres, mainly
young people, they continue to build music careers by working on their second albums.
Nasko Djorlev from Peach Vice says that young underground bands in Macedonia often create their opportunities themselves and struggle to come into the spotlight, while elder producers in the music scene are stuck in the familiar "safe" sound.
"Recently, independence from the influence of elder producers prevails. There are many young people supporting their peers. That's why the future belongs to the youth", believes Nasko Djorlev.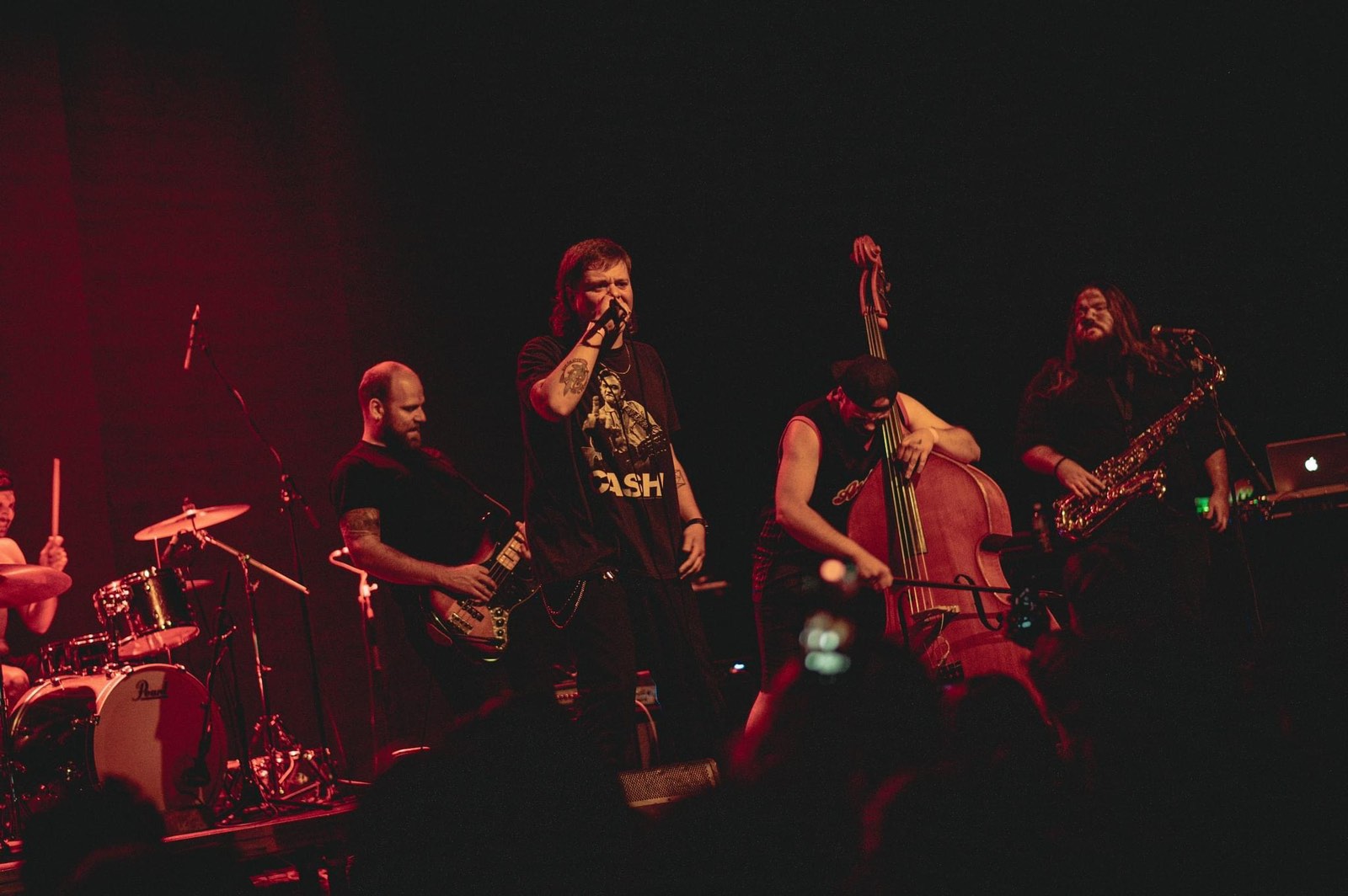 Regarding support for these young bands, he states that the production is often "homemade" or "do-it-yourself", rarely backed by a production company.
"The mainstream media also rarely feature young and unknown artists. True culture fighters are rare. As for festivals, there are a few in Macedonia that are on a decent level and elevate and appreciate bands of this caliber. We hope there will be more", adds Nasko Djorlev from Peach Vice.

The young musicians of Lufthansa, on the other hand, see the solution for their greater visibility in opening more cultural centers in Macedonia.
"Bands have always existed and will continue to exist. There are listeners, although there could be more. There are no critics, and they are more than welcome. Our suggestion is that everyone should do their job so that the wheel keeps turning. Let the critics criticize, and let the organizers organize events" emphasizes Marko Djorlev from Lufthansa.
Lufthansa and Peach Vice are musical bands that reach success through hard work, desire, and hope. They believe there are many eager people for original and meaningful music, and therefore, they urge young people like them not to give up the fight before it even begins.
Authors: Simona Paskoska: I work as a journalist in a news portal and attend MA studies in public relations at the University
"Ss. Cyril and Methodius" in Skopje. I am constantly involved in projects for young journalists to gain experience in writing stories, interviews, and research. Journalism is my passion. I like to
write about less talked topics, research and discover new things. I love poetry, books, music, animals, and nature.
Nikolina Stojanovska
I am a student-graduate of Public Relations studies at the Faculty of Law " Justinian I" at the University "Ss. Cyril and Methodius" in Skopje. A communicative person who is always ready for new challenges. I can say for myself that I am a team player, I enjoy reading books, meeting new people, and gaining experiences in the field of public relations, marketing and journalism.
Karolina Gjurkovska
I am a student in Public Relations at the Faculty of Law "Justinian" at the University "Ss. Cyril and Methodius" in Skopje. I am a participant and intern in projects and organizations related to media, journalism, communications, and public relations. Dedicated, responsible, creative, objective and always willing to work in a team in (inter)national projects, driven by the desire to share and get to know new experiences and cultures.
---