Within its organizational structure, the University of Mostar established the Office for Students with Disabilities and the SUM Foundation to meet all study conditions and ensure equal rights for all students.
Office for Students with Disabilities
The Office aims to improve access, meet the needs and rights, and improve the study experience of students with disabilities. Students with disabilities are considered a heterogeneous group of people that includes students with motor disorders, visual impairment, language-speech-communication difficulties (voice disorders, speech fluency disorders: stuttering and impulsivity, autism spectrum disorders, social communication disorders, language disorders, motor speech disorder, hearing impairment), specific learning difficulties (dyslexia, dysgraphia, dyscalculia), psychological disorders and intellectual disabilities, chronic diseases and other forms of disability that put students at a disadvantage compared to their colleagues. "The Office provides support in several different areas: advising students with disabilities when planning and implementing their studies, providing support in everyday life and in situations where certain difficulties may arise, providing necessary information and support in the office premises and other areas of the University, with access to assistive technology, informing academic and non-academic staff about the impact of disability on learning processes and accordingly adapting them to these needs, removing stereotypes, prejudices and achieving an understanding of the problems of people with disabilities", said the Head of the Office, Marijan Tustonja.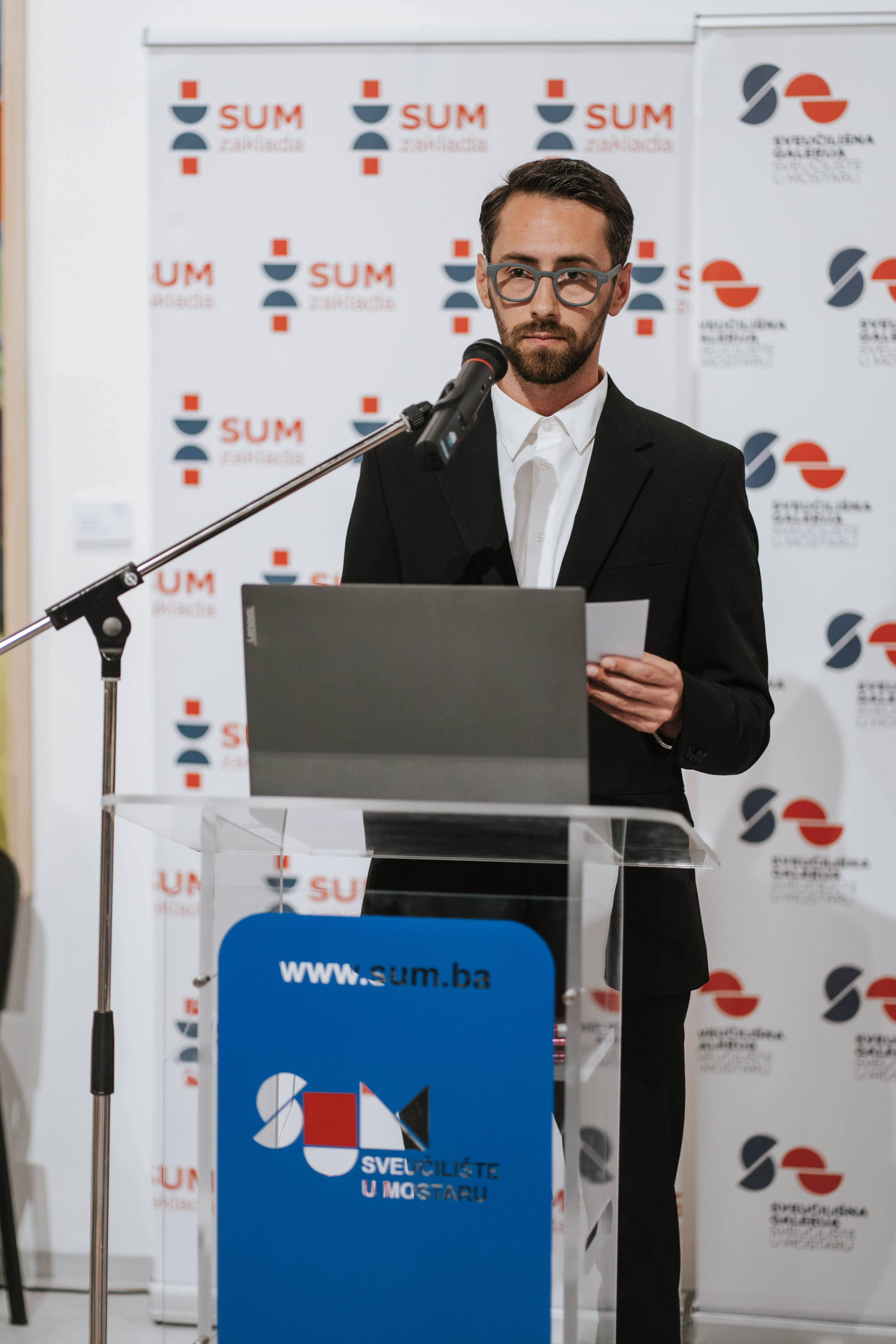 Student mapping
The Rulebook on Studying of Students with Disabilities will soon regulate the studying period of students with disabilities at the University of Mostar. The University of Mostar continuously monitors and removes obstacles so that as many people with disabilities can access the higher education system. Today, six of the eleven organizational units at the University have been adapted, and the remaining five have been partially adapted. Still, in the near future, the University's goal is to remove all architectural barriers at the University. To systematically monitor the number of students with disabilities at the University of Mostar and meet the needs of students with disabilities, we will carry out student mapping at the beginning of each academic year. "Mapping is done by filling out a form. Students fill out the registration form only once during the current academic year. Documents and personal data, which students submit to the Office, remain completely confidential. The data can be given to third parties only with the consent of the student", said the Head of the Office, Marijan Tustonja.
Cooperation with other offices
The Office has constant support and cooperation with the offices of the University of Sarajevo, the University of East Sarajevo, the University of Banja Luka, the University of Belgrade, and the University of Novi Sad. This cooperation was confirmed by signing a joint Agreement on understanding and collaborative work on improving the study conditions of students with disabilities. The parties to the agreement express their willingness to jointly contribute to improving the study conditions of students with disabilities to increase the number of highly educated persons with disabilities. It is only through joint forces, cooperation, and activities that it is possible to change the consciousness of all stakeholders of higher education institutions and society as a whole.
Experiences
People with disabilities represent a group among the less represented in the higher education system. Still, one of the students of the University of Mostar wants to change that with his courageous example. He wants to educate himself and encourage other disabled people to take that step. "I decided to continue my studies to continue my education, socialize with others, and fulfill my life goal. Studying is a challenge but not an impossible undertaking for people with disabilities. When you have the endless support of your family, but also the selfless approach of colleagues and professors at the university, adapted conditions, everything is possible", said Ante Jasak, a third-year student of Political Science. Ante considers the Office for Students with Disabilities very helpful as it ensures that all students have the conditions for equal access and active participation in higher education at the University of Mostar. "That Office means a lot to me. There are people in it who understand my peculiarities and who are of great help to me. Everyone is at hand, especially colleagues from the Office with whom I solve all problems. Also, all approaches to the faculty are adapted. I was also provided with an elevator and, thus, easier access to the classroom. Everything is adapted to people with disabilities", said Ante.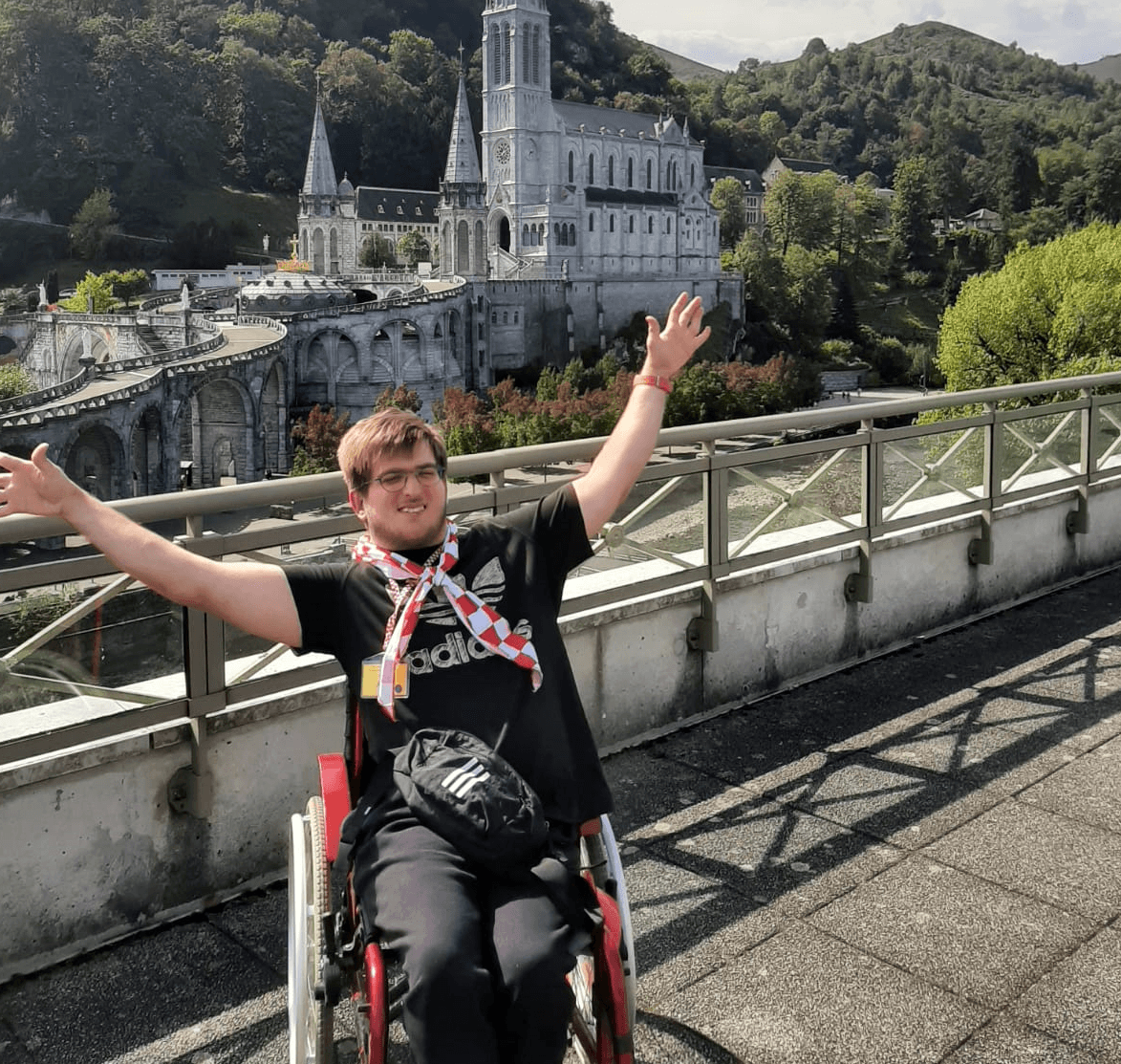 SUM Foundation
The University of Mostar did not stop at providing support only to students with disabilities; the support was also provided for all students in a state of a specific need, i.e., students of weaker financial status and without adequate parental care. Last year, the University established the SUM Foundation - as a fund for socially disadvantaged students. This results from listening to and considering the needs of students who, upon entering the University of Mostar, encounter unpredictable factors that make it difficult for students to timely fulfill the financial obligations that arise when enrolling in certain studies. "The goal of the Foundation is to finance the education of students with a weaker financial status, students without adequate parental care, and students with disabilities, which in the future would enable a greater number of young people to start their studies and careers right at our university and within our university family," they said in Foundation. The Foundation's focus is on students in a state of particular "need", but looking at the "needs", they must not be allowed to be a turning point that will make it difficult or impossible for students to acquire an academic title. Students are and have always been the lifeblood of the University of Mostar. Third-year Pedagogy student Marijana Ružić talks about the importance of helping others and recognizing the needs of others. She believes every person has a moral compass that motivates them to help others. She revealed that three years ago, she was a passenger in a traffic accident in which she suffered severe injuries and was in danger of death. "I had material and emotional support from a large number of people. Now I want to show others how important it is to provide help because I had the support of noble people. As important as emotional support is, material help was also important to me due to medical aids, medicines, paperwork, transportation, and the like," said Ružić. She emphasized that none of us knows when we will be in need and that she still believes that there are good people who want to help. The University of Mostar can be an example to other universities in ensuring equal rights for all students and showing empathy and care when they cannot do it alone.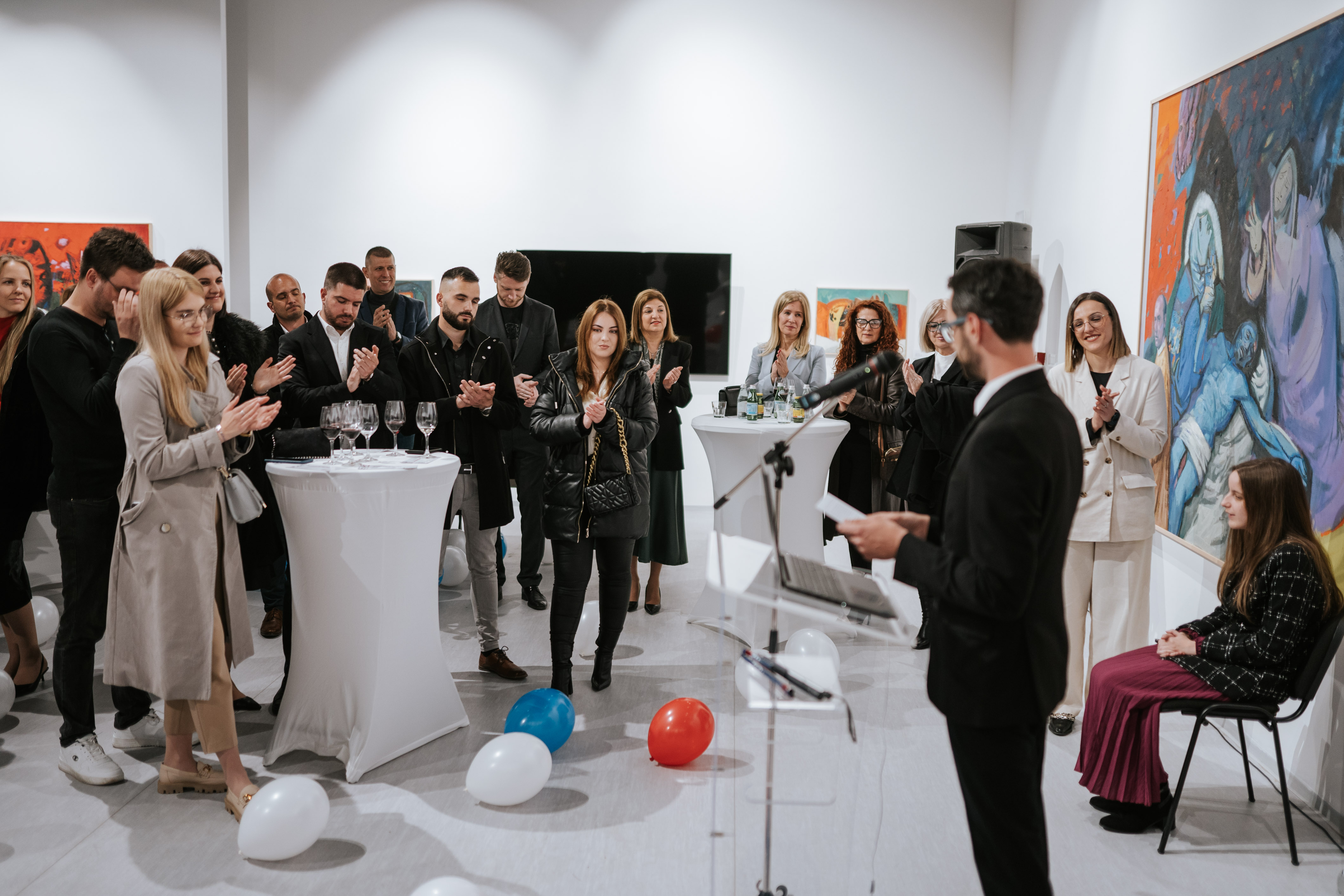 ---