By Klea Dahari
Did we discuss the dreams, or how to make them come true? Let's find out together what was behind Albanian DreamIn Conference 2023 organized by LDA Balkan and Salesforce Albania!
Throwing away your last April's Saturday morning sheets and handshaking your future college, business, or new friends, was the first step you took straight into the conference hall. Now you are already part of our huge dedicated family.
The conference showcased technology innovation through Salesforce Powered Programs and Building Bridges by the Trailblazer Community Globally. With over 220 participants and 20 international speakers from 15 different countries, the conference was a true representation of the power of Salesforce and the impact it has on the global community.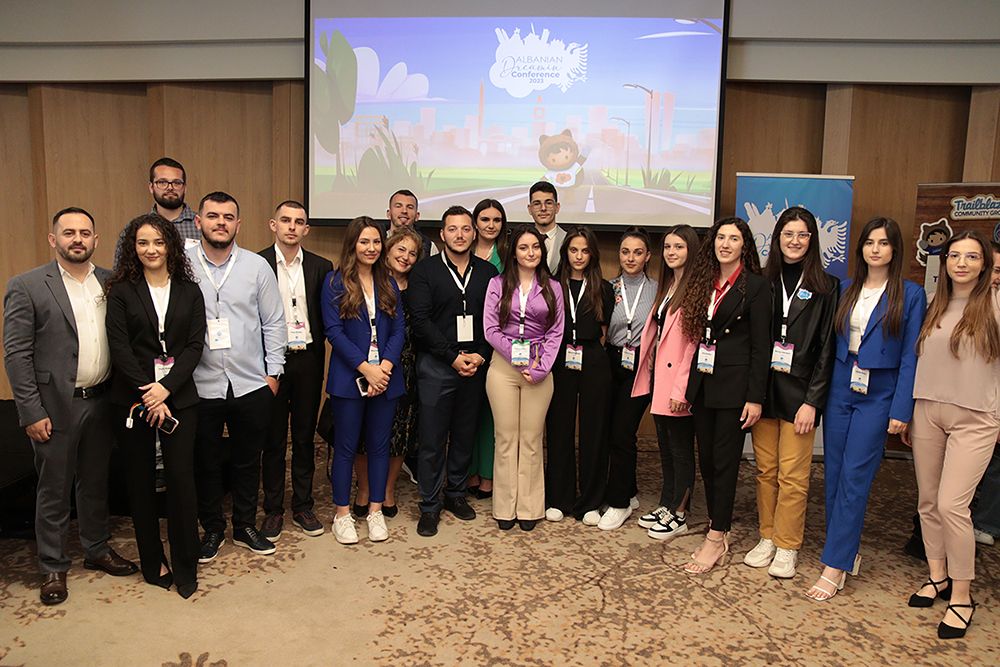 The energy and enthusiasm the Albanian youth displayed were remarkable, as they engaged with Salesforce-powered programs and learned about the endless possibilities of technology and innovation. However, each participant became a protagonist, and I was there to warm them up with a smile :)
What we do is just a drop in the ocean, but the ocean would be less because of that missing drop, once Mother Teresa said. Certainly, this Community was less because of those who had missed it.
The 20 international speakers delivered insightful and inspiring talks, sharing their expertise and experiences with the attendees. They covered topics ranging from Salesforce development to marketing and sales strategies, providing valuable insights that will undoubtedly benefit the Albanian business community.
The informal part was the cherry on the top of the cake. Broaden into friendly conversations with Salesforce leaders. They were not as untouchable as they seemed to be on the panel…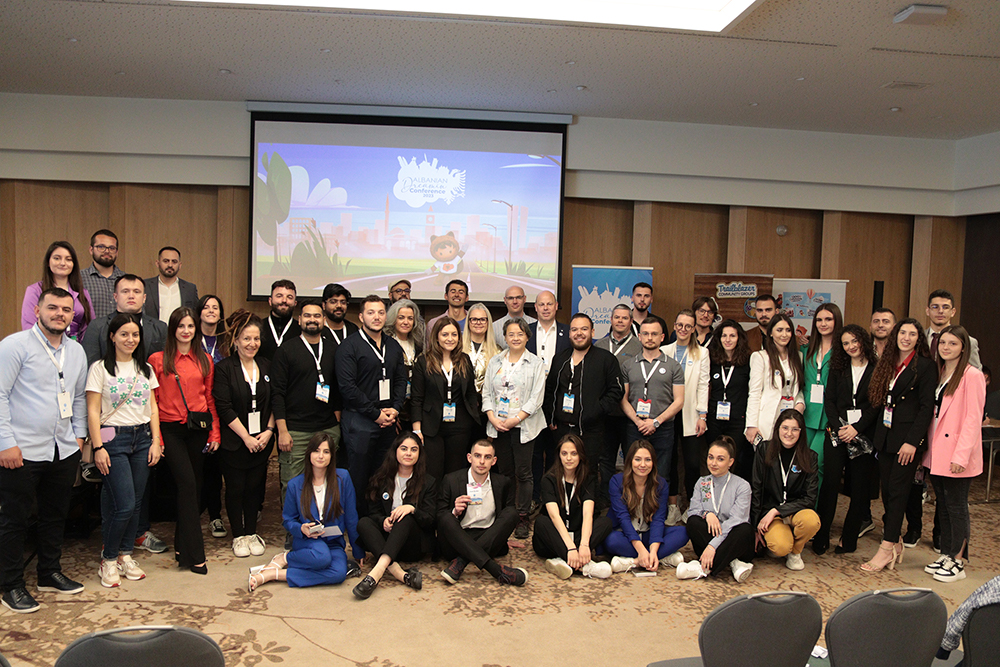 Overall, I am incredibly proud of the success of the Albanian DreamIn 2023 conference. I am looking forward to seeing the impact that this event will have on the Albanian business community in the coming years.
---