An entire spiritual world made of communication and creativity remains distant from young blind and partially sighted people, because artistic content is not frequently adapted. This complicates the social inclusion for the blind and partially sighted, of whom, according to the Serbian Assotiation of the Blind, there are more than 12,000 in Serbia alone. People mostly associate the support they need with elementary things such as faciliated movement, while many ignore the wide field of art. The causes of this problem range from lack of funds to lack of awareness, and a potential solution is regional cooperation, which would enable the exchange of experiences and works of art.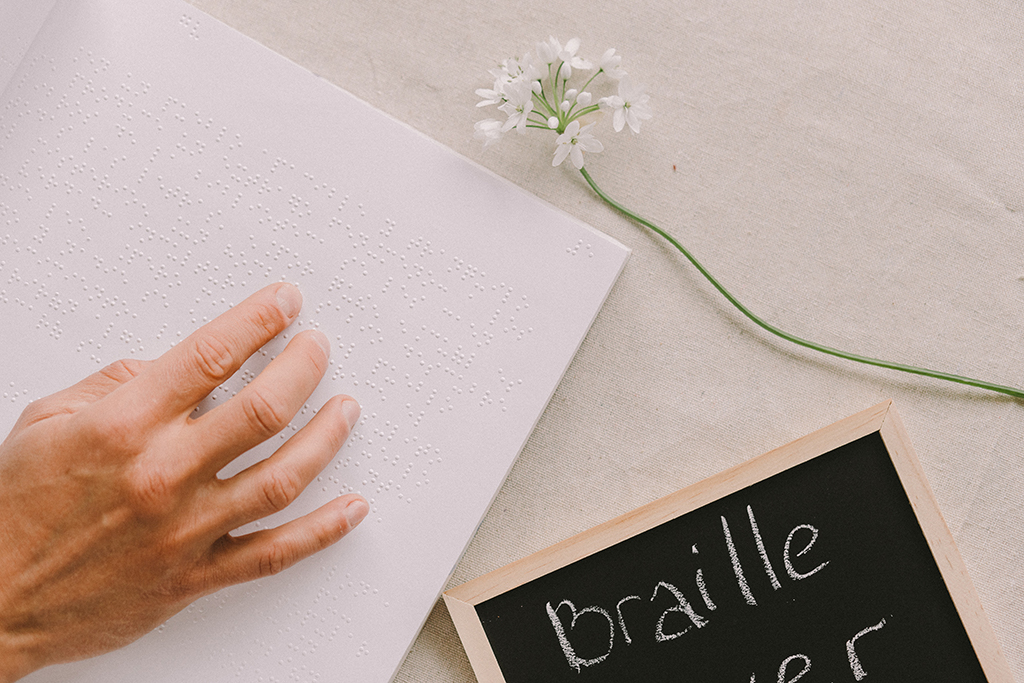 Photo credit: pexels.com/ Nataliya Vaitkevich
Živko Bošković, a sales assistant at Ikea in Serbia, is a young partially sighted person who breathed life into many artworks. Despite the difficulties, his biggest passion is photography and he mostly spends his free time taking photos of interesting ambience and people. He usually records landscapes, nature and buildings, by emphaizing the light and colors.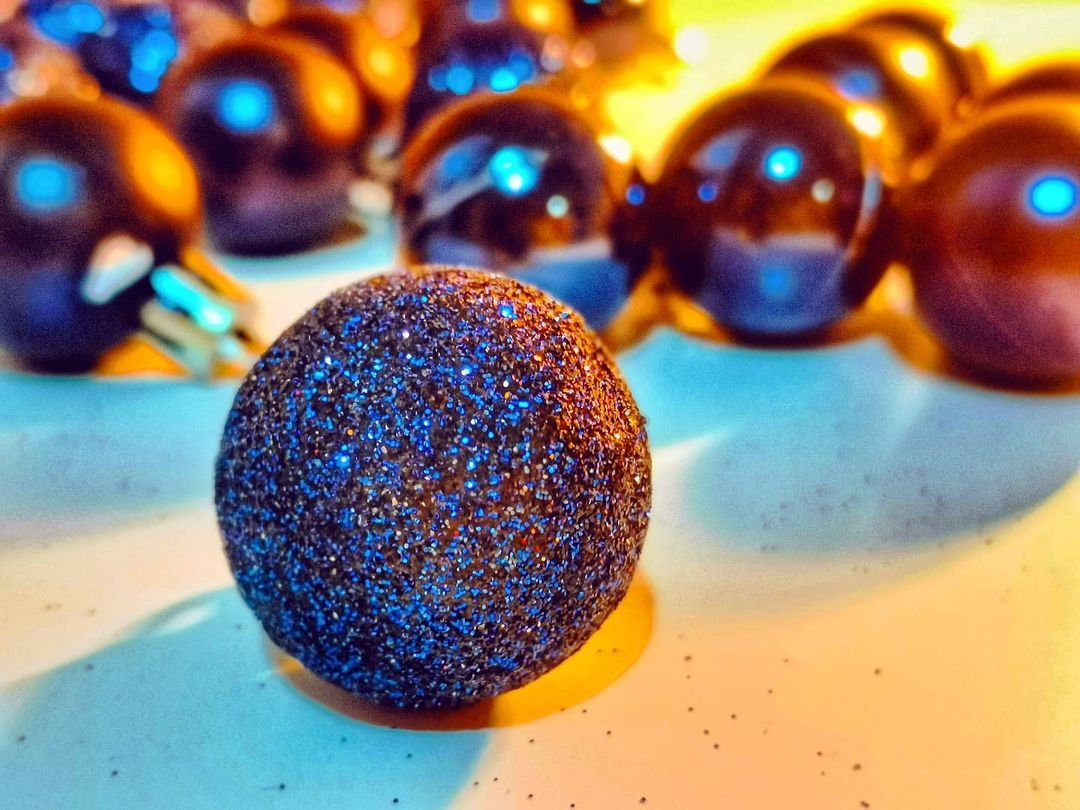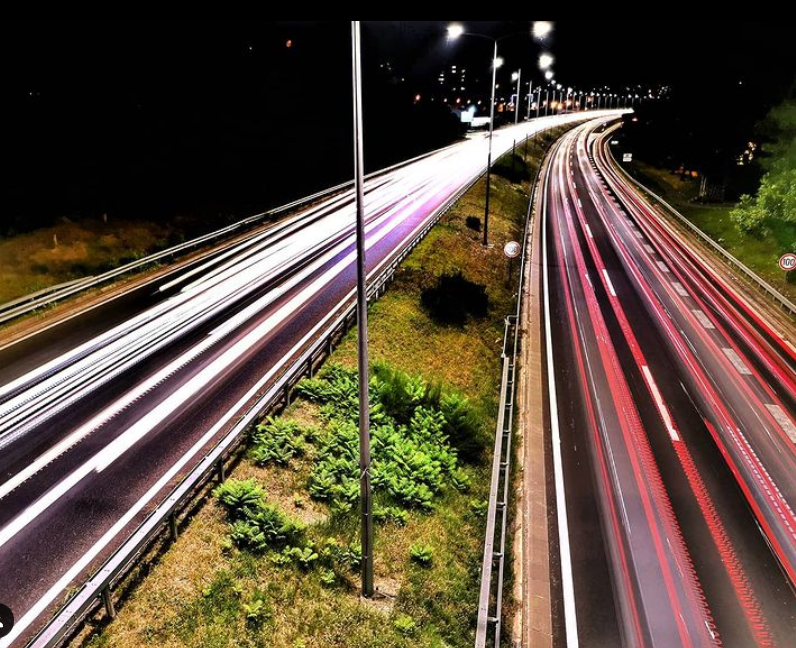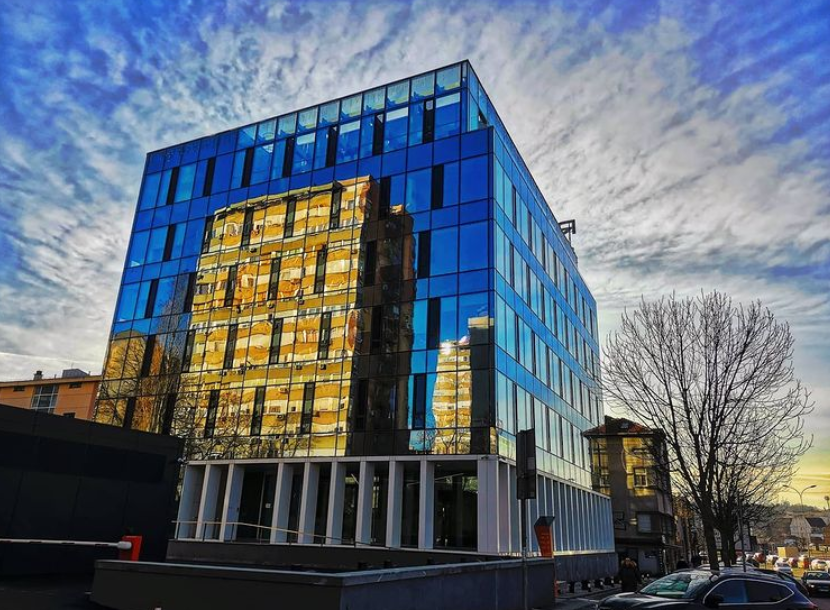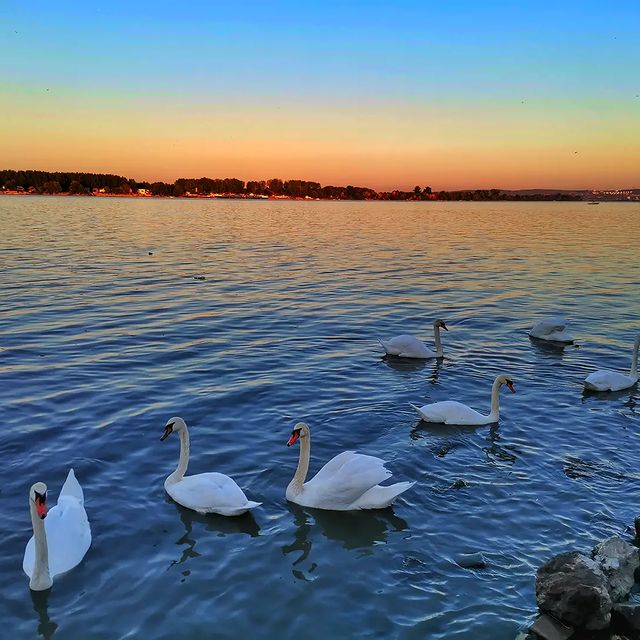 Pictures taken by Živko Bošković, Photos credit: Živko Bošković
Caption below the gallery: The lack of sun motivates me to edit photos much more often and show some better and more beautiful life
After attending the Journalism School of the Association of Journalists of Serbia in 2015, Živko has started his own blog, where he still publishes articles. He uses inclusion, equality and human rights as central aspects of his stories.
When we encourage inclusion, we all benefit – both the involved person and the whole society. That actually means fighting for diversity, because people will be motivated to be the best version of themselves, no matter they have some kind of disability. Regardless of the fact that I am partially sighted , I am interested in the rights of people who are not in my situation too, because I have an understanding for many marginalized groups to whom society has not been fair, he explains.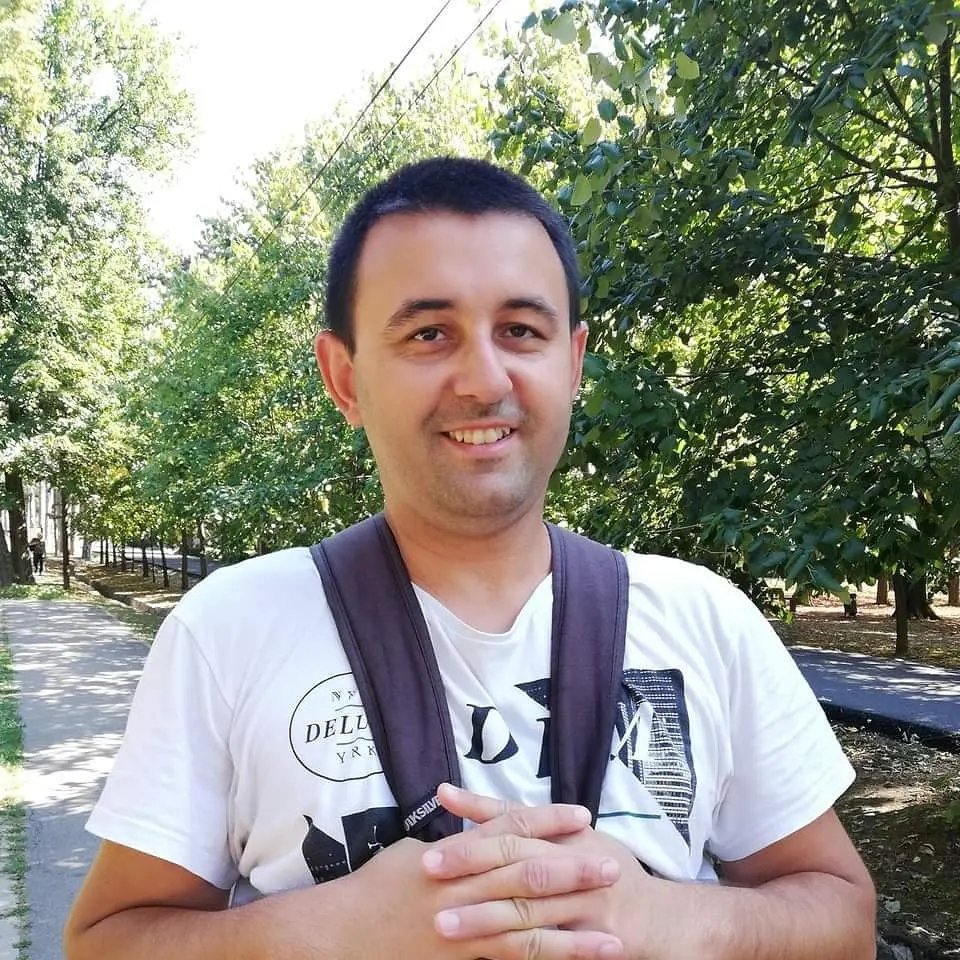 A photo of Živko; Photo credit: personal archive
Živko points out fight for human rights not only by writing, but also by theatrical art. He acted in two plays, and he singles out one of them as especially interesting, because it is a verbatim drama about the lives of people who are coping with discrimination.
Besides creating the works of art on his own, he also takes the time to access to different types of the artistic content that´s created by someone else. Živko loves literature the most and his favorite novel is The Bridge on Drina. The reason is the vividly presented motif of the bridge that connects different stories and people. That kind of bond is the reason why he emphasizes the importance of supporting blind and partially sighted people in the field of art. In his opinion, it is important to adapt movies and books, but it is even more important to explain to blind and partially sighted something they experience more abstractly – such as ballet and painting.
WATCH: https://www.pexels.com/video/learning-braille-7694233/
Braille video; Photo credit: pexels.com/ Yan Krukov
It´s not difficult to allow blind and partially sighted people elementary things, such as staying longer next to exhibits in museums. People just have to make a minimal effort, says Živko.
Živko is representative example of the people who are trying to overcome these obstacles and fight for human rights through creativity. There are many ways to adapt artistic content, but continuity is necessary, not just periodic implementation through projects. From books written in Braille and audio books to 3D graffiti and audio descriptions of TV shows and movies, ideas for solving them can find their way, and the key element is the connection at the regional level. Cooperation, which is reflected in the mutual exchange of customized content and joint activities for better access to artworks is a way to strengthen their connection with art.
Artistic creation and access to what has already been created – challenges and achievements
Technological development has enabled the emergence of reader programs and a number of other software that has made access of blind and partially sighted people to artistic content easier. They have enabled blind and partially sighted people not only to use customized content, but also to create their own effectively. The instructor of modern assistive technology from Bosnia and Herzegovina, Gradimir Kragić, explains that blind and partially sighted people can compose melodies, because they can print notes in Braille.
With the help of a Braille printer, graphic content can also be printed, which is why many graffiti can be presented in the form of tactile shapes. Gradimir Kragić has dedicated the previous period to trainings during which he has shown completely blind people what symbols such as letters and emoticons look like.
For example, you can show a blind person what the Monument to the Liberators of Belgrade looks like, and if you make a model on a 3D printer, a blind person can feel it, he explains.
Such models can also be seen in museums, and they are the solution in cases when the exhibits cannot be touched. When it comes to literature, there are programs that allow people to scan and read books, but under condition that it is exclusively textual content.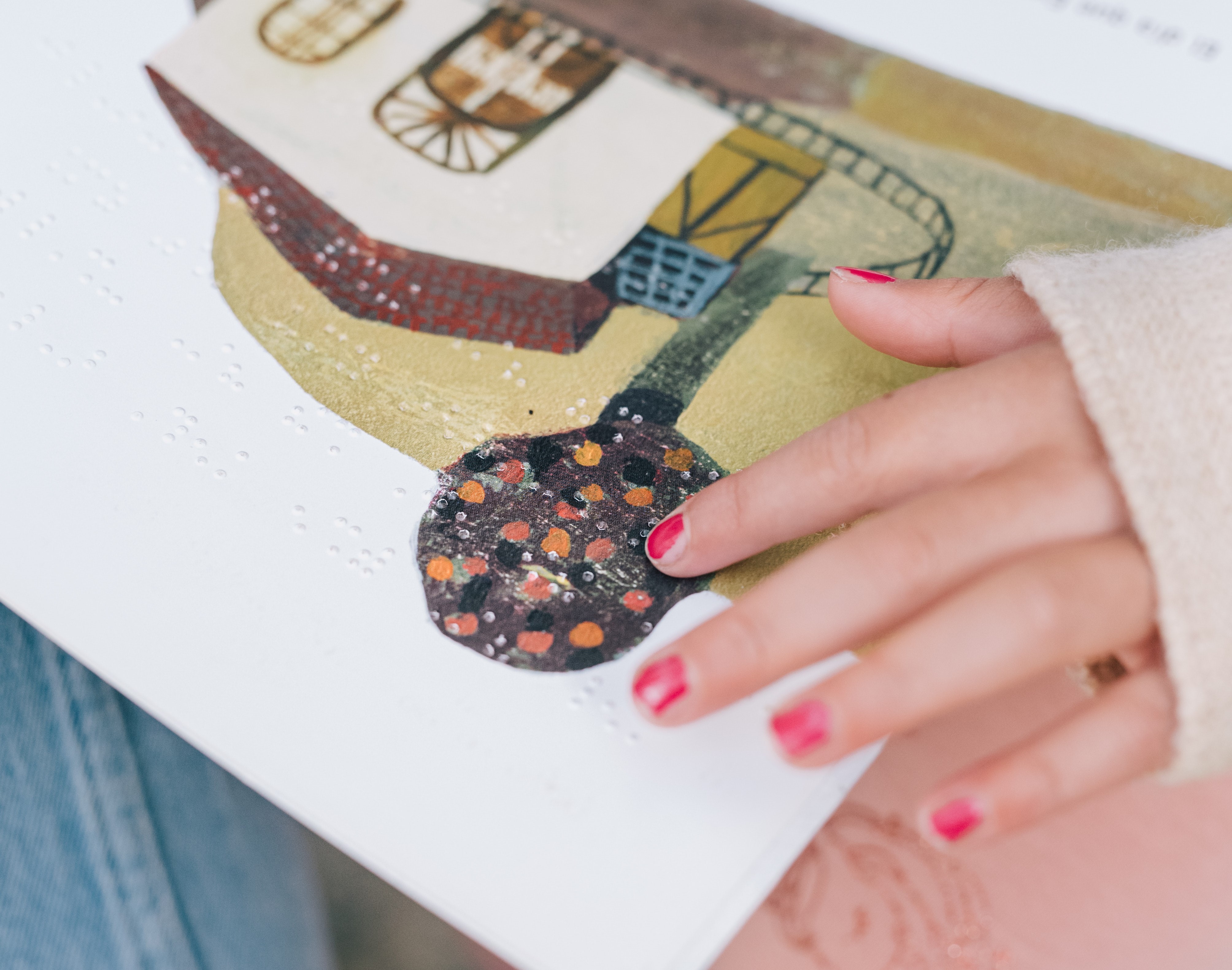 A book in Braille; Photo credit: pexels.com/ Olya Kobruseva
When it comes to adapting the literary content, a lot has been done in the library of Doctor Milan Budimir in Serbia. In the previous years, numerous actors and speakers read the highest quality and the most famous novels, and each of the audio recordings completed the archive of cassettes and open tapes that represented one large library of sound. Today those books have been digitized. In this way, through modern technology, blind and partially sighted people can enter the world of fiction and meet the characters they had read about.
In addition to them, there are books in the Braille alphabet, a universal writing system for blind and partially sighted people around the world. Since they are up to five times heavier than regular ones, books in Braille are delivered to library users by mail, and in many cities there are also couriers who bring books to their home addresses. In that way famous book characters travel to the homes of the blind and partially sighted people and introduce them to their world.
Delievery animaker video,
WATCH:
https://drive.google.com/file/d/19ImuzyUH86wRdnhRu8FlFC2hjD90Zyn5/view
Psychologist and communicologist Marija Milanović is a member of this library and, as she says, she mostly reads travelogues and poetry. Besides that, she also buys books and scanes them with programs that make it possible. However, she thinks that it is impossible to do that with poetry.
I prefer listening to poetry in audio form or in Braille, because the reading programs and speech software cannot revive poems – poetry must be read with soul, she explains.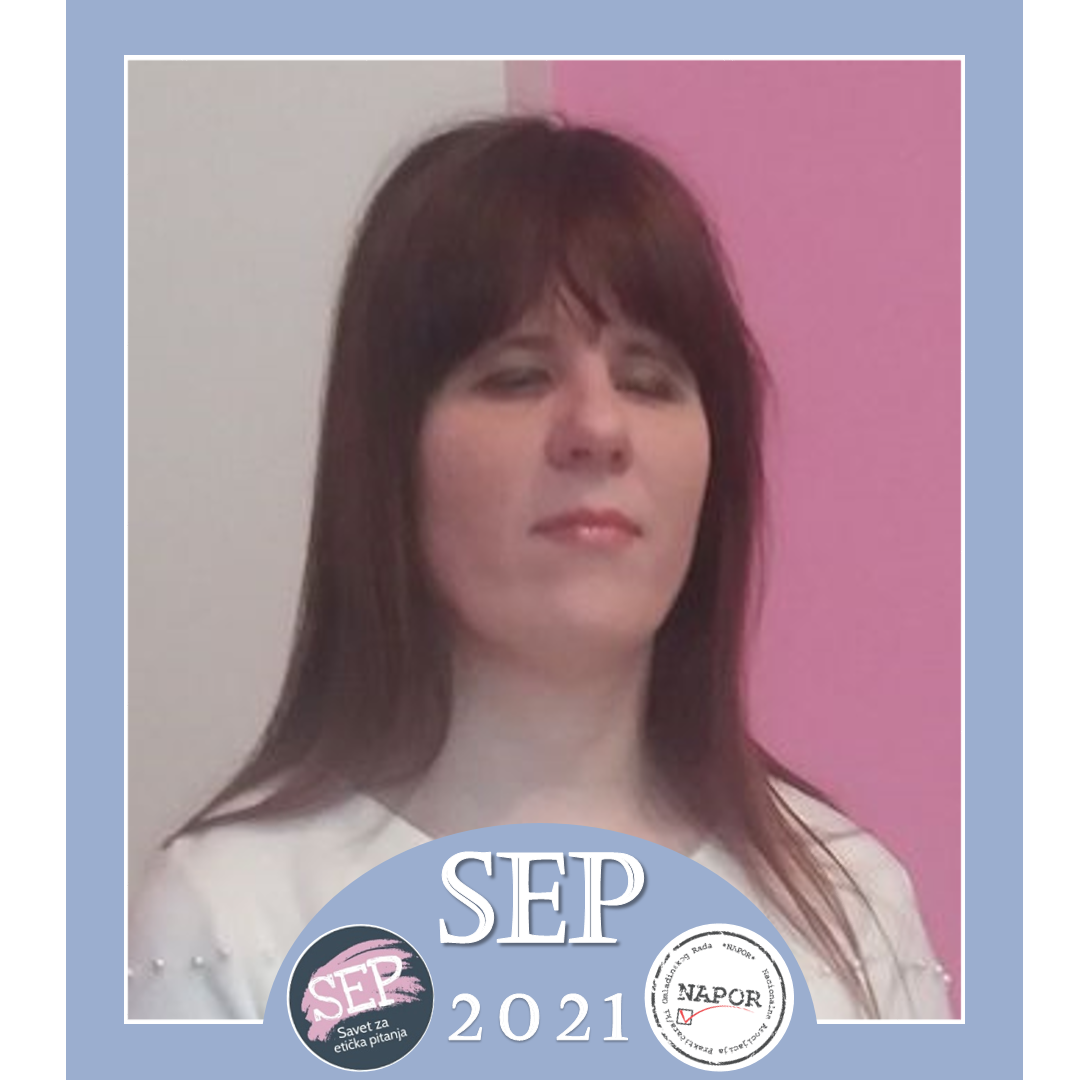 A photo of Marija; Photo credit: personal archive
Apart from Belgrade´s, Marija is a member of the Novi Sad´s library, which also sends books to her by mail. A large number of literary evenings and similar events, that are organized more often than other cultural events, tells us that blind and partially sighted people love the literature. Most of them still prefer books with Braille, because they can peek into the literary world with their touch and imagination.
The tactile experience also makes the adaptation of street art possible. That is why in Belgrade this October, within the project Art in Passage, 3D graffiti of a giraffe and a wolf, adapted for blind and partially sighted people, were placed. However, it is important to say that these are the only 3D graffiti for blind and partially sighted people in Serbia.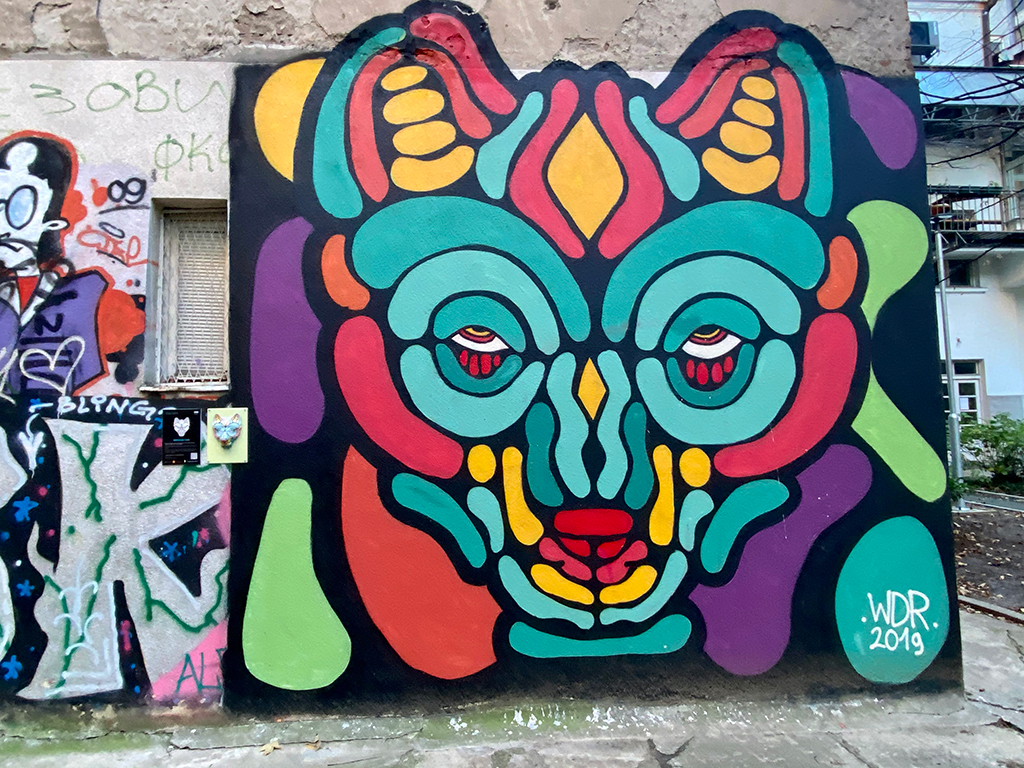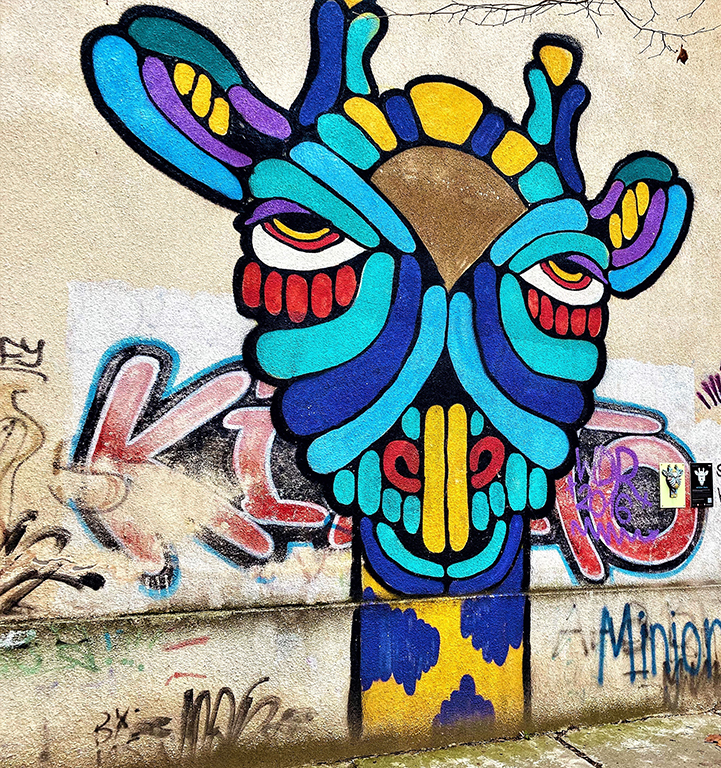 3D grafitti photos (links from Fluorish)
As another problem when it comes to access to content, many blind and partially sighted people point out the lack of synchronized translation of foreign movies and TV shows. Very small steps were taken towards solving it. The Association called Homer organized a lot of film festivals in the past years. Movies such as Harry Potter, Life is Beautiful, The Island, etc. were shown with synchronized translation and complete audio description.
The Association of the Blind of Serbia cooperated with the Homer association in the film festivals with audio description, by announcing to the blind when the festival begins. We also organized a literary competition, where winners were chosen at a special ceremony, reminds Jelena Stojanović, the secretary of the Association of the Blind of Serbia.
This association also organized the blind people visits to museums, music festivals for the blind, exhibitions of handicrafts and other works of art, as well as many other activities. However, such festivals are organized periodically, and solutions that would enable easier access to artistic content have not been found yet. According to Jelena Stojanović, the lack of audio description for TV shows and movies, as well as the general unavailability of audio and tactile content that would replace the visual one, are the basic problems that blind and partially sighted people face, both in Serbia and in the region.
When it comes to television, the media public center, Radio Television of Serbia, is the only TV channel that has started working on audio descriptions of domestic TV shows this year. The first one that will be shown is the TV show Roots. Earlier, movies with audio description were shown once a month on the public service, but as the time went by, that stopped.
Overview of the situation in the region
Other parts of the Western Balkans face the similar problems. Albanian TV journalist Rogert Blloshmi explains that in Albania, much more time is spent adapting news content then adapting the entertaining content, such as TV shows and movies.
In Bosnia and Herzegovina, subtitles are also present, while a syncronized translation and audio description are still missing. However, as Gradimir Kragić says, the Sarajevo theater pays a lot of attention to adapting performances to blind and partially sighted people. It is interesting that the actors themselves participate in the audio description. If a person with severe visual imapairment wants to watch the play, the arrival needs to be confirmed in advance. After that, people from the theater will be able to get headphones that would help them follow the play this way.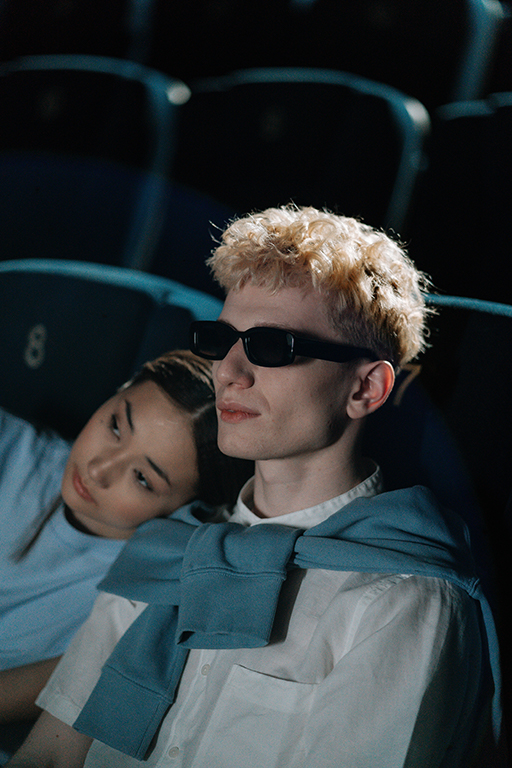 Theater photo; Photo credits: pexels.com/cottonbro
In Montenegro, audio description is also not a regular occurrence, because movies are adapted only occasionally.
In previous years, only a few films were adapted through audio description – two or three Montenegrin films and adaptations of about four films. However, this is not enough, because a visually impaired person cannot watch a foreign film, adapted in a cinema with audio description, says Goran Macanović from the Association of the Blind of Montenegro.
In addition, he emphasizes the necessity of describing theatrical content and museum guides in Braille, just like those in Maritime Museum in Kotor and the Museum of the City of Perast. However, as he says, the situation in Montenegro is good when it comes to music, because there is an orchestra of the Association of the Blind, which consists of both blind and people who don´t have any visual impairment. Also, as a positive example, he points out the Library of the Association of the Blind of Montenegro, which is a public institution.
The significance of regional cooperation
Art can also be a bond between young people from the region who exchange audio books and Braille books. Thus, the Association of the Blind of Serbia has cooperation with organizations throughout the region, to which it sends numerous novels. Some associations are interconnected and together they form the European and World Union of the Visually Impaired. They help each other by different types of activities. However, the communication of other individuals, groups and organizations is also of great importance, which is not under the auspices of a world organization, but is motivated by mutal exchange of experiences and problem solving.
An example of that are the international workshops, such as those that were organized during the Tempus program in 2019 – one in Serbia, and one in Albania. Blind and partially sighted people from Serbia, Montenegro, Albania, Turkey and Italy attended. Marija Milanović was one of participants.
The project was consisted of workshops and after them we developed skills that would improve our audio editing. We had a task to create a site in which people would be able to reach blind and partially sighted people. and to hire them even for some business purposes, she said.
Today Marija exchanges new information about self-initiative adaptation of artistic content with people who participated in this project, as well as many other people from the region, through a mailing list. She sees regional cooperation as a chance for their artistic ideas to be widely heard.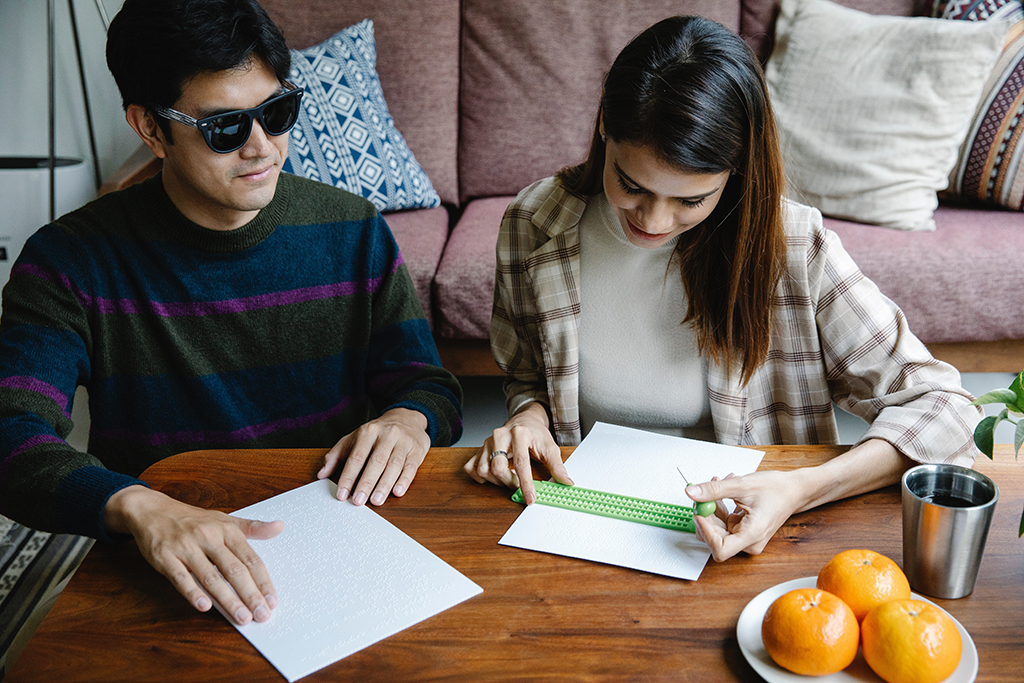 People read together; Photo credits: pexels.com/ Eren Li
When we talk about accessibility, people mostly think of architectural barriers. However, it is not just about having ramps at the entrance, having elevators, but also about having unlimited access to communication, technology and, of course, artistic content , points out Marija.
Technology development and the creation of new ideas could make access to artistic content easier. Nevertheless, much more effort and investment is needed, and at the same time motivation, so that blind and partially sighted people don´t give up on literature, painting, cinematography, music and other types of art. One of the ways is regional cooperation. Visually impaired and blind young people around the world must truly feel equality in society. Perhaps, art is the best start for that, because as Exupery wrote in his Little Prince, it is only with the heart that one can see rightly– what is essential is invisible to the eye.
Keywords/Tags: blind, partially sighted, adapting artistic content to blind, art, Živko Bošković, Gradimir Kragić, Marija Milanović, Goran Macanović, Jelena Stojanović, Assotiation of Blind in Serbia, World Assotiation of Blind, Dr Milan Budimir, library, theater, 3D graffiti for blind, regional cooperation, regional exchange, inclusion, equality, modern assistive technology
Author: Aleksandra Ničić (Faculty of Political Sciences – University of Belgrade)
Mentor: Assistant professor Marko Nedeljković, Department of Journalism and Communication Studies, Faculty of Political Sciences - University of Belgrade
---