There is a question that it is not odd for an Albanian to ask a person they just meet, which to many foreigners may sound abnormal and get shocked when they are asked: "How much do you earn?". In most cultures, when you meet a new acquaintance you'll most probably ask about family and then hobbies and then the conversation goes on and takes over. But there is the concern about revenues, that Albanians dare to ask, still perceiving it to be a way of affinity and friendliness?
Since December 2021, though, there should be less interest to know about someone else's revenues, because all came out publicly. Would this really change the behavior of a lifelong habit of people?
The fact is that the unprecedented payment release scandal that happened at the end of last year has now made it publicly clear for everyone to not worry about the other person's revenue.
But on the other hand, like payments and money, work is so important for our culture one may certainly ask what about those who are unemployed. And to see the statistics you would be shocked. In 2020 according to the official statistic of Albania by INSTAT, the number of unemployed individuals is 164.613 where 45,5% are women and 54,5% are men. Fig. 1 shows that the working force of the country is people between the ages of 24–54, whereas the unemployment age mainly falls under those who are between 15-24 years old, who has just finished compulsory education and are not qualified enough to find a job, if not attending higher education, also due to lack of part-time employment.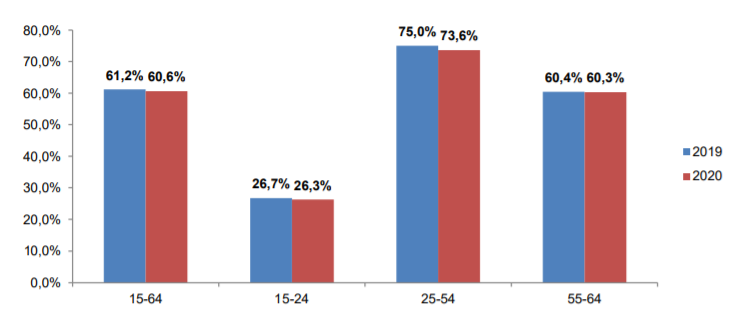 Fig 1: Level of employment by age, 2020
Although it is assumed that the category of people between the ages of 15–24 is considered to be the most vital workforce in the country, Figure 2 shows that they are the most unemployed.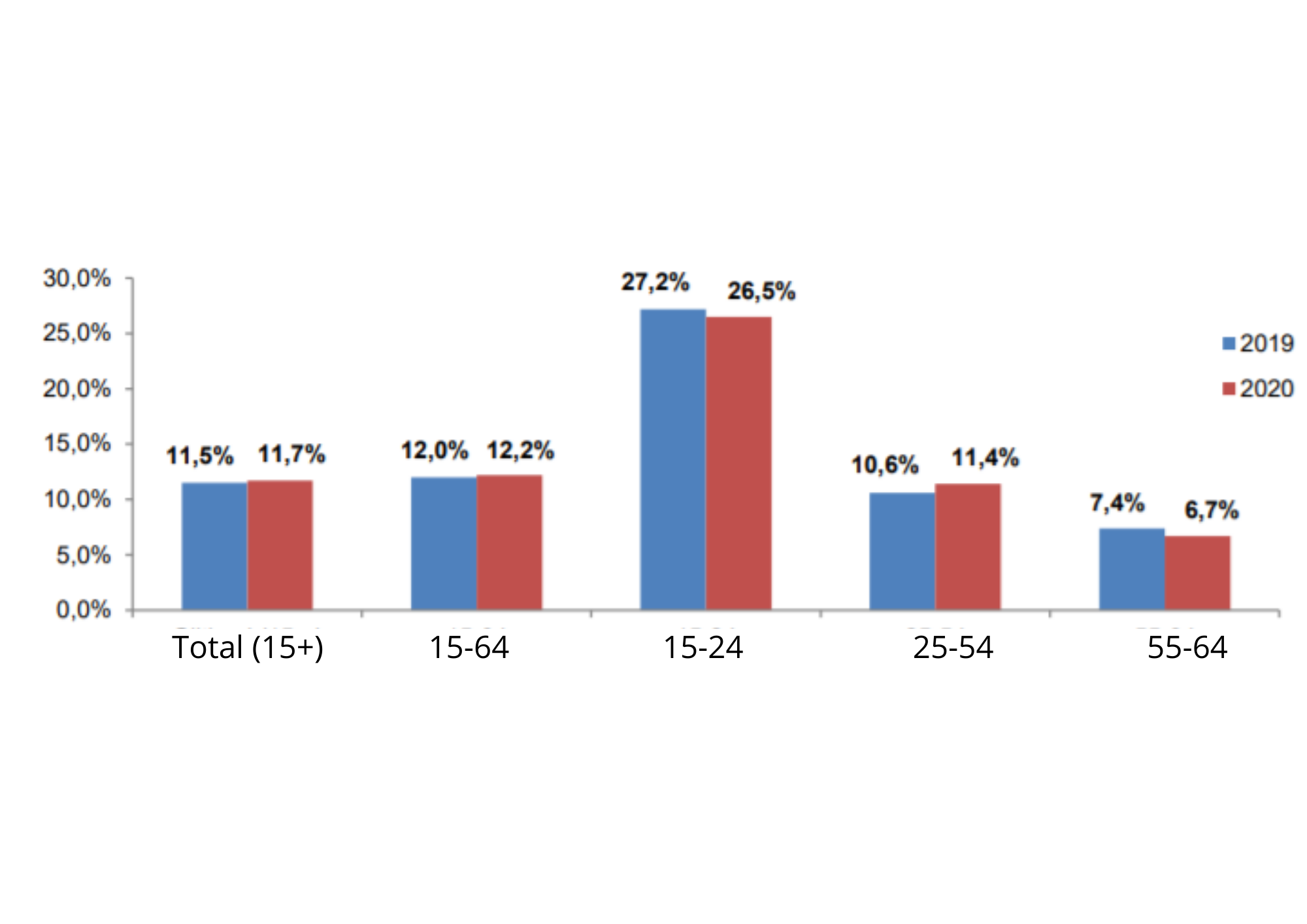 Fig. 2: Level of unemployment by age in 2020.
In more careful scrutiny of the data provided by the Albanian Institute of Statistics, unemployment is widespread among young females and females in general. Figure 3 shows that, for most women, 30.7% of the interviewed ones, the reason for their unemployment has to do with family responsibilities, whereas for men this is not at all a case, instead of the majority of them, 44,3% of the interviewees, was not able to state one reason for not getting a job.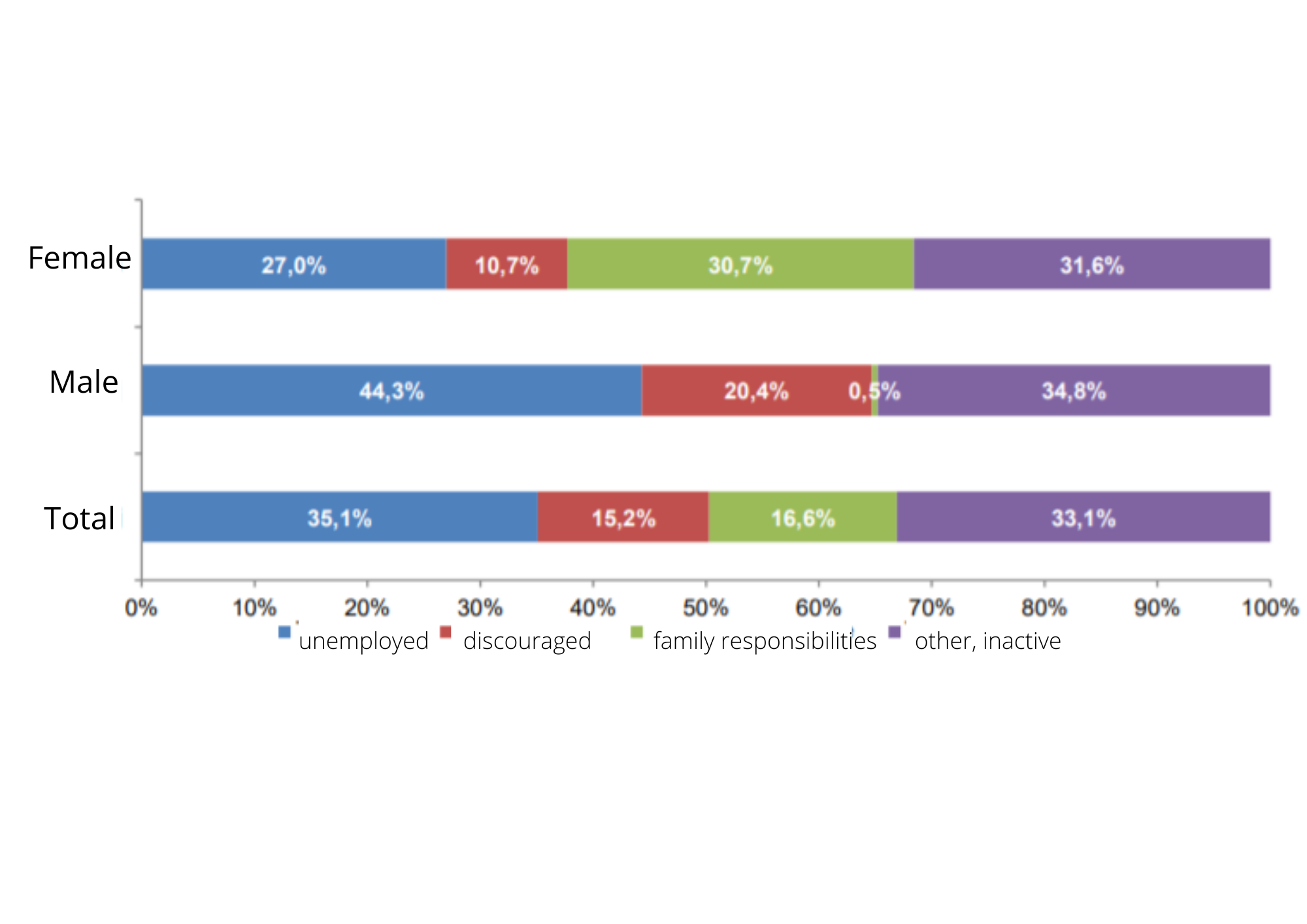 Fig. 3: Young people aged 15-29 who are neither employed nor attending a school, 2020
Statistics are the base to understand a problematic situation, which one can easily see with a bare eye around the streets of Tirana, Durres, Vlora, Kukes, or every other city.
As a youth, we all have had a period where we were looking for a job but found it difficult to find one suitable for us. We have applied and rejected and may be heard these discouraging statements from possible employers such as:
We do not take students.
You should have a degree.
This is not a part-time job, we need you here all the time
You have no experience to start on a payment,
The payment is too low, etc.
And, in such an insecure marketplace that offers so few opportunities, especially for young people it seems to be getting harder while a job is a necessity to survive university life.
According to a study by RCC, the employment rates are low in the whole region with Kosovo* taking the lead with the highest number of unemployed youngsters and Serbia with the lowest rates. (Figure 4)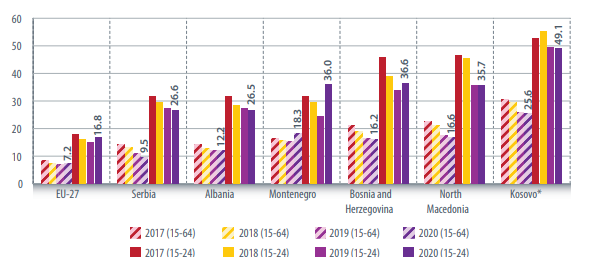 Figure 4: Unemployment rates 15–64 & 15–24 EU (2017–2020)
The study lists job payments, working hours, work location, and flexibility as the main reasons for unemployment, meaning that a young person has to work overtime while paid minimally and sometimes has to travel distances to reach the workspace and, in the meantime, attend university if time and energy allows.
We have heard politicians talking about youth employment, youth support, and scholarships and then we see this statistic that just confirms what we live by. We are yet to see the promised strategies that support students with subsidies to manage to finish their universities and help them find jobs they deserve and pay decently.
Doing some research on the topic and trying to find a solution for myself and others too I first came across some Instagram pages where job announcements were made. Instagram is a good place to start searching for something that one might be suitable for, but again, most offer only full-time opportunities, that not most of us cannot afford, because is not easy to juggle between school and work and excel, especially in exam season.
Meanwhile, other organizations offer internships, paid or not to give a student at the minimum the experience of their future profession. But there are also, other organizations that took on the duty of creating strategies to overcome this challenge. Decent Jobs, one of them, focuses on creating and sharing strategies to overcome this problem with all the interested parties. Though these may seem only words on paper they are worth having a look at to understand ways to solve unemployment and ways to help all those looking for a job.
In the end, the problem is still unsolved, but at least we are more aware of it. This can be called a start to begin and continue our fight as a youth to request opportunities that would allow us to work and study and live a decent life as we deserve.
Photo cover credits: https://www.pexels.com/photo/woman-in-brown-blazer-seated-beside-table-4342496/
---