Every TV show has its star and we mostly know everything about them, but do we know who the hardworking people behind the scenes are?
Every Friday and Saturday, Face TV broadcasts the most-watched newscasts not only in BiH but also in the region, run by the editor, the founder, and its most famous face, Senad Hadžifejzović.
He studied journalism at the Faculties of Political Science in Belgrade and Sarajevo, graduated in Sarajevo in 1984, and was the youngest graduate of the faculty. In 1987 he started and edited the Youth Program, the largest media project in Yugoslavia, and the following year he specialized in television and documentary directing at the FAMU Academy (Film Academy) in Prague (Czechoslovakia).
For entire his professional life he has worked live exclusively.
The Central News with Senad Hadžifejzović has recently celebrated 30 years of broadcasting and during this period many journalists were given the opportunity to learn from the best. Behind the cameras of this show participates a small but diligent team that invests a lot of work and effort. A lot of learning experiences are behind them, but also in front of them, but surely this team is capable of creating the best and the highest quality stories for the viewers.
One of those who carry a heavy burden in this business is certainly the producer of The Central News Admir Salihović. We asked him what his experience was in working with Hadžifejzović, but also with young journalists, who have already started their engagement on this television and they are still students: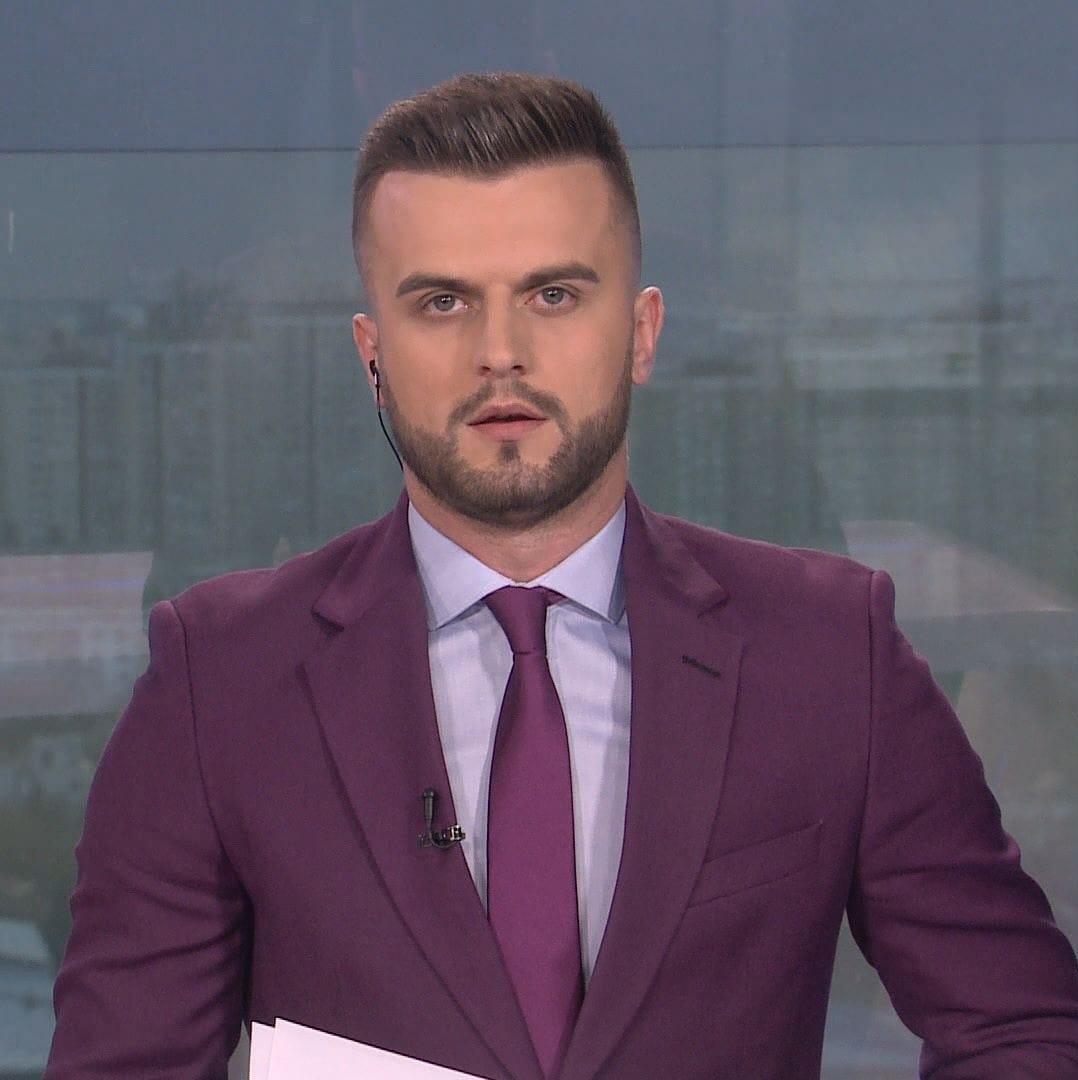 I've never expected that one day I could work with Senad Hadžifejzović, primarily because my first professional choice was not journalism, and then due to the fact that Senad is on the throne of journalism in BiH and wider. I won't lie, it was hard, a long, arduous journey, full of renunciation is behind me.
Just when I think that the 'hardest' thing has passed, I remember that there are still a lot of shows ahead of us and that the hardest thing in a professional sense is yet to come. I would also lie if I would say that it's easy to work with Senad ... to someone, maybe, but to me it is first and foremost a pride, an honor, and then a tremendous duty, obligation, and challenge that undoubtedly places a certain burden on the man's back.
Yet, I would dare to say that I'm the person who even likes to work in a crisis, stressful, and emergency situations, and journalistic work is that, particularly when you do it with Senad Hadžifejzović, when you are responsible for the oldest and without false modesty, I would say the best news program in the region and beyond. The basic thing I've learned from Senad that I'm trying to pass on to my younger colleagues is simplicity. Most people think that the essence, point, and beauty of journalism is in philosophizing, using long sentences and 'tricky' phrases .... on the contrary, all the beauty is in simplicity. You imagine Senad and expect him to speak in some vocabulary that is unknown to you and you think it is the top, and then he teaches you that simplicity is the mother of everything. Simple words! Simple phrases! Simple sentences! And from simplicity comes clarity, understanding, and the beauty of journalism! You will never learn a better lesson. You have to be familiar with the topic, the interlocutors, what is happening behind the curtain, and a handful of information that you have to turn into simplicity to be the best! So, it's best to say that my relationship with Senad is simple, and we know what lies behind it...
In the end, as far as younger colleagues are concerned, although it may sound harsh, I won't be wrong if I say that they are somehow asleep, cocooned and I get the impression that they are not eager to learn, and of course, we are honored by the exceptions that we have at FACE TV. Talking to them about life, journalism, progress, and success I often say, and I'II say the same now as a message at the end of this conversation, message to all of us: Hard work, strong will, dedication, and effort with sincere and correct goals in life will always be paid off, sooner or later!''
Adna Ganibegović is a journalist who started her professional career on television while she was a student. Today, she has four years of work experience and is the host and the editor of Face Television. Adna responded to our questions about what her beginnings looked like, is she still nervous, and what is her advice to students of journalism, but also to her young colleagues who are at the beginning of their careers: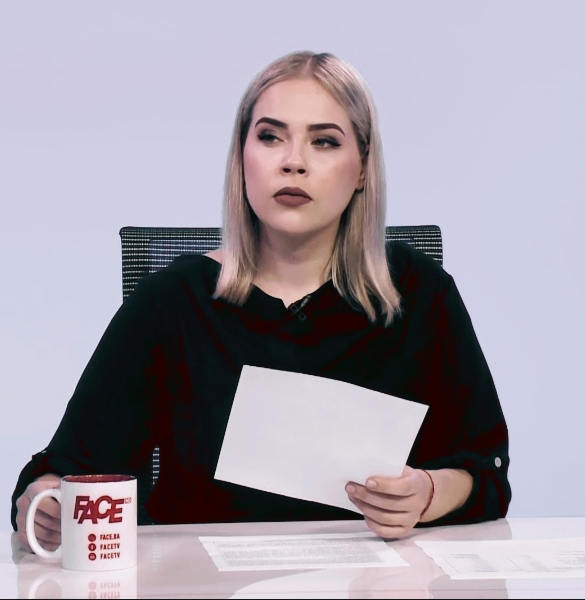 My start on Face TV was unexpected and quick. After applying for a job ad that I saw quite by accident on Facebook, I went for an interview and started working after two days. Although I used to work in radio, television at the age of 19 was a completely new experience. My knowledge of journalism was at a basic level at the time, and Face gave me the opportunity to learn more. However, journalism for me is not just an 8-hour job, and I guess many colleagues think the same, journalism is a way of life, and a shift doesn't end with leaving the office. In journalism, you always have to be 'up to date', know what is happening, and understand socio-political events so that we, journalists, as a corrective factor in society, can critically observe and comment on them, all to help ordinary people whose lives are dictated by politics.
However, in the beginning, I didn't want to be a journalist in the newsroom because I didn't understand politics then, nor did I want to understand it, believing that what I want to do in the journalistic profession is a cultural-artistic and entertainment program.
Although the cultural-artistic program, in the form of making documentaries, still remains my desire and aspiration, we plan and God laughs, so in the meantime, I slowly began to understand what politics is, how it affects the lives of ordinary people and accordingly began intensively work in an informative program to make a change!
I participated in the creation and realization of numerous projects, including a five-episode documentary about Cappadocia, and for a little, over a year I have been the editor and host of the informative show Vjestnik. Every new day is a new stage fright because we never know what it brings, but courage, confidence, critical thinking and self-criticism, and a willingness to learn are values that slowly but surely win.
Visualization of every journalistic work is one of the key things the editors are responsible for. Their creativity delights the audience of this television every day, and Akif Suljić, video editor of Face television, told us about how demanding Hadžifejzović is in this respect and how demanding this job is: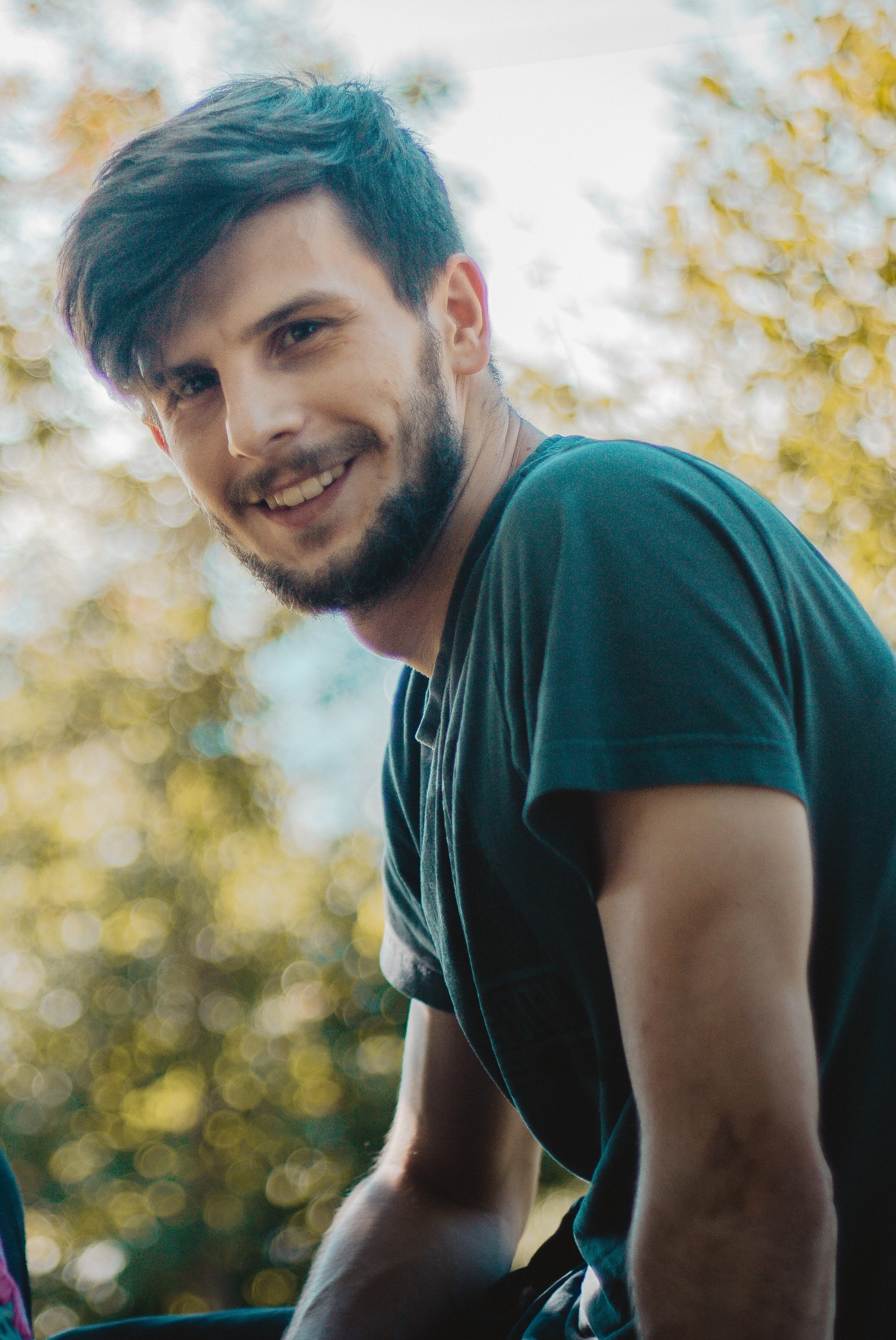 Being an editor of an informative program is an extremely responsible and interesting task. Working with a large number of people, mostly journalists, editors, but also producers and directors, has its positive and negative sides. So, if you love adrenaline shocks this is the right job for you. As the editing is at the end of the chain in the process of some work, and the term of broadcasting is nailed, everything that goes wrong anywhere will have to be compensated in the editing. This occasionally seems like an impossible mission, but it almost regularly succeeds, so the feature goes on the air at the last minute, and the editor looks like a parachutist to whom only a spare parachute has been opened.
Sometimes it's easy to do even the most complicated details if the journalist knows what they want. Of course, sometimes we all find ourselves in a situation where we are left without an idea, and so are the journalists, and then we, the video editors, take everything on ourselves, and mostly the journalists are satisfied.
On the other hand, the lack of concentration of the team, which justifies its insufficient engagement with the sentence that makes many editors angry: 'Everything will be sorted out in the editing' may be really annoying.
Doctors say: 'Whoever didn't work in the ambulance does not know what medicine is.' The same can be said for working in an informative program: 'Whoever hasn't worked in an informative program does not know what video editing is.'
One of my first meetings with Senad was when he came and explained to me what he wanted, but it was as if he himself doubted that it could be done, so after the job was done, he asked to review it again and again. We watched the video fifteen times until he was convinced that every detail was in place. A simple man and a perfectionist.
Digital media are our everyday life, accordingly, this broadcasting company has its own portal –https://www.face.ba/ People who present their knowledge using writing and are also behind the camera are Azra Mustedanagić and Benjamin Tinjić. They told us about their experience on this television, how much their work requires previously acquired knowledge and how to attract audiences to read today:
Azra Mustedanagić: The final answer is a lot of stress. Working on television primarily requires a good knowledge of the matter and policy of the company itself. It is dynamic, there are many opportunities for work and opportunities for advancement. It's all up to us.
Specifically, as far as the portal is concerned, speed is the key. A man who is in convulsions, afraid or not ready to work sometimes even more than 8, not to mention up to 20, hours a day should not engage in this business. I've been in the media for 5 years now, so far, there have been different types of media including print where the focus has only been on business.
Working on FACE TV is also a challenge. Why the challenge? When you work for an independent media house, you very often come across various spins, sometimes condemnations, and various labels that we get because people cannot believe that none of the politicians are behind you.
Unfortunately, I have to say that there is no free journalism today, but if I were to award that title to some media it is definitely Face TV. Until I started working for the portal exclusively, I could very rarely assess which group of people are my target.
Everything is visible on the portal and everything is available with one click, so it seems to me that the responsibility of journalists is even higher. I have to be honest and say that the audience in Bosnia and Herzegovina is not interested in reading. People don't know how to recognize a good story, and it's not up to journalists, it's up to people who are a bit overwhelmed with various information, especially in the digital sector.
It's kind of cynical to me when I see the comments of the citizens who are looking for positive stories. They just don't pass. People are used to being constantly in some kind of suffering, they still read only the stories related to the events in the previous war. We are still overwhelmed with nationalism and somehow, it seems to me, that we can hardly wait to 'fight' again, on the networks. Unfortunately, even after 25 years, these are the most popular stories. People stick to stories related to that period and it works. It's sad but it's true.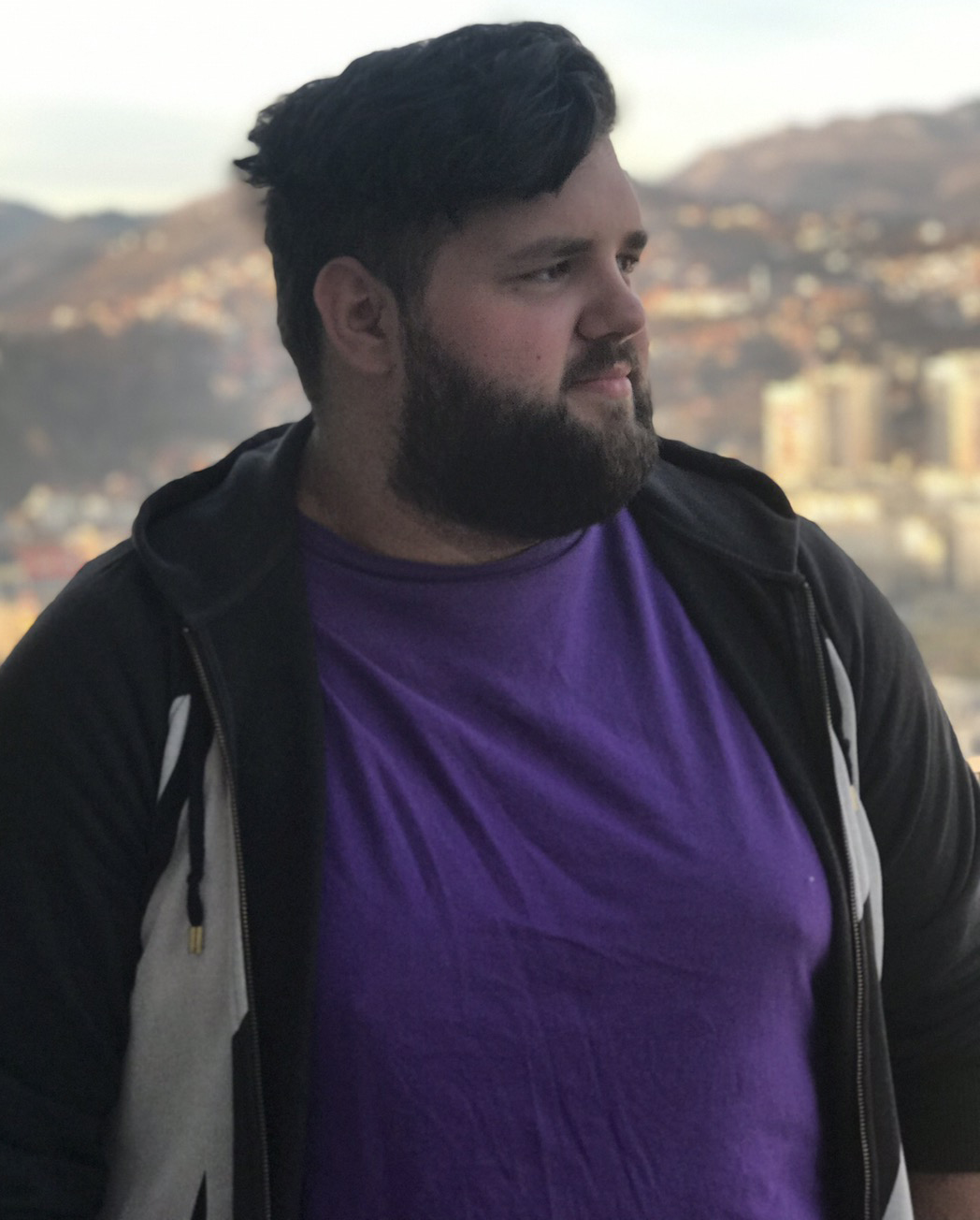 Benjamin Tinjić: The job at Face TV was the first real job I ever had because before Face I did a lot of freelancing but I had no experience when it came to working in an office. So, when I started this job for me everything was new, from the work itself to working with others in order to shape the content and the news that is the foundation of both Face TV and the portal.
Since I got my degree in political science and international relations, the job of a journalist required some learning and getting used to. I could not do whatever or however I wanted, I had to be objective and I had to adapt. Thankfully I had some amazing people around me that were always ready to help and guide me, whether it was writing articles or creating and producing TV content.
As I already said my background was not journalism, and the knowledge I acquired during my formal education while useful in some cases was based on different skills. I was lucky enough that my hobby was always writing so that part came in very handy when I started working at Face.ba. One aspect of the job that nothing can really prepare you for is how important it is to get clicks. Everybody expects you to do your job ethically but at the same time it is a business and without clicks you cannot last as an online journalist.
Perhaps the biggest challenge for me, in the beginning, was getting clicks and attracting an audience. I learned very quickly that the news that was interesting to me and topics that I loved writing about did not interest our readership. This meant that I had to adapt and get out of my comfort zone in order to be good at my job. Prior to working at Face, I managed to tune out news of my life, and I was proud that for months I have not followed our media. If I had, the transition to Face would be smoother as I would be aware of what is the news that people from Bosnia and the region click on.
To be honest this part is a challenge to this day, every day you try to write articles and find information that would be interesting to the audience but some days it simply seems impossible. Additionally, I was always drawn to international relations in addition to this being my specialty, but at Face I had to learn how to cover this area while still attracting readers. The key is to explain how certain information pertains to the readers. Why should a person in our country care about racial inequality in the USA or the migration crisis in Myanmar? If you find a way to answer questions like this, you can be successful in this niche of journalism.
---