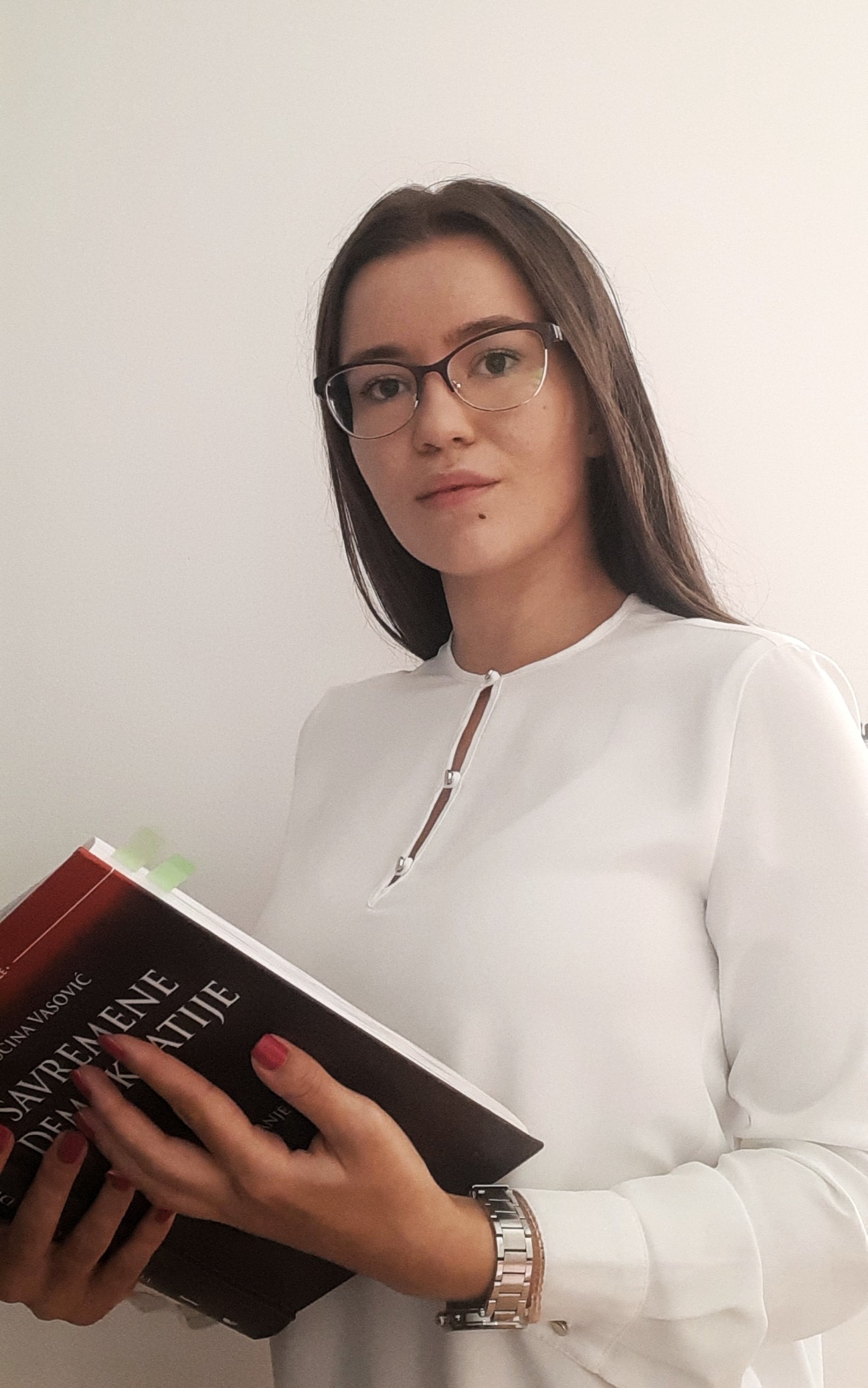 Nevena Jovanović
Author
I graduated from the Faculty of Political Sciences, the University of Belgrade in the Department of Journalism, and now I study for a master's degree in International Studies (module: U.S. studies). Also, I am an associate in teaching at the Faculty of Political Sciences in the courses Political Communication and Political Marketing. I am passionate about political theory and this year I won the first prize in the competition for the best academic student essay on the topic of the future of Serbian-American relations. I was a participant in several regional programs, such as the schools of the Youth Initiative for Human Rights and the Dr. Zoran Djindjic Foundation, but also Libek's two-semester Academy of Liberal Politics. I am a scholarship holder of the Fund for Young Talents of the Serbian Government for the best students.
I am especially interested in peacebuilding in the Western Balkans, Serbian-American relations, American foreign policy, and political communication and election campaigns.
As an idealist by nature, I sincerely believe that the winner is a dreamer who never gives up, as Nelson Mandela said.